Awesome Video of Nine Successful Golf Putts in a Row [VIDEO]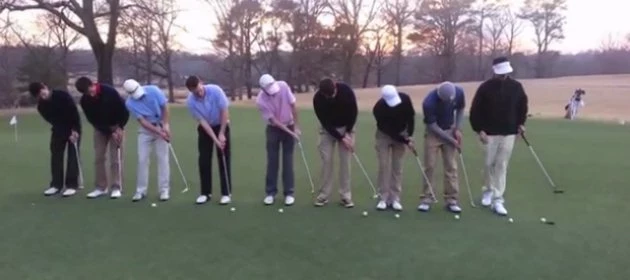 I don't play golf, I have no golf skills, nor do I have much interest in golf, but this is pretty cool.
This is from the PGA Golf Management Program at Campbell University. They had a competition recently to see how many people could sink a putt. After several takes, they nailed it.