Bob Barker Returns to 'The Price is Right!' [VIDEO]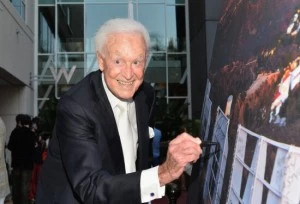 Bob Barker, the longtime host of the 'Price is Right' made a special appearance on the daytime game show recently!
Bob Barker stopped by to celebrate his 90th birthday!  He looks great for being 90 years old!  Happy birthday Bob!  It was also "Pet Adoption Week," in which he is a huge advocate.