Easton Corbin's 'All Over the Road' Video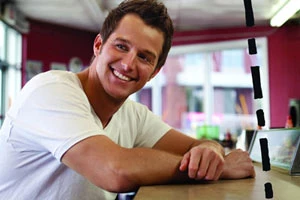 Easton Corbin is just too cute for words!  And his new video will have all the ladies falling for him!
The title track to Easton Corbin's next album 'All Over the Road' will also be the first single.  And the video is part 'Dukes of Hazzard,' part Bonnie and Clyde and all fun!  Easton plays the lead part in the fun, upbeat video.
Check it out here –