Sesame Street Parody 'The Hungry Games – Catching Fur' [VIDEO]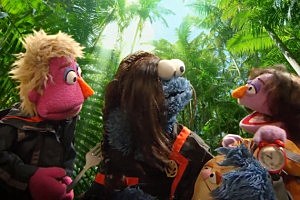 Sesame Street had made a parody of the popular movie 'The Hunger Games – Catching Fire' by using the Cookie Monster as "Cookie-niss Ever-eat!"  As always, very well done!
Peeta from the original movie is switched to Pita….  Very funny!