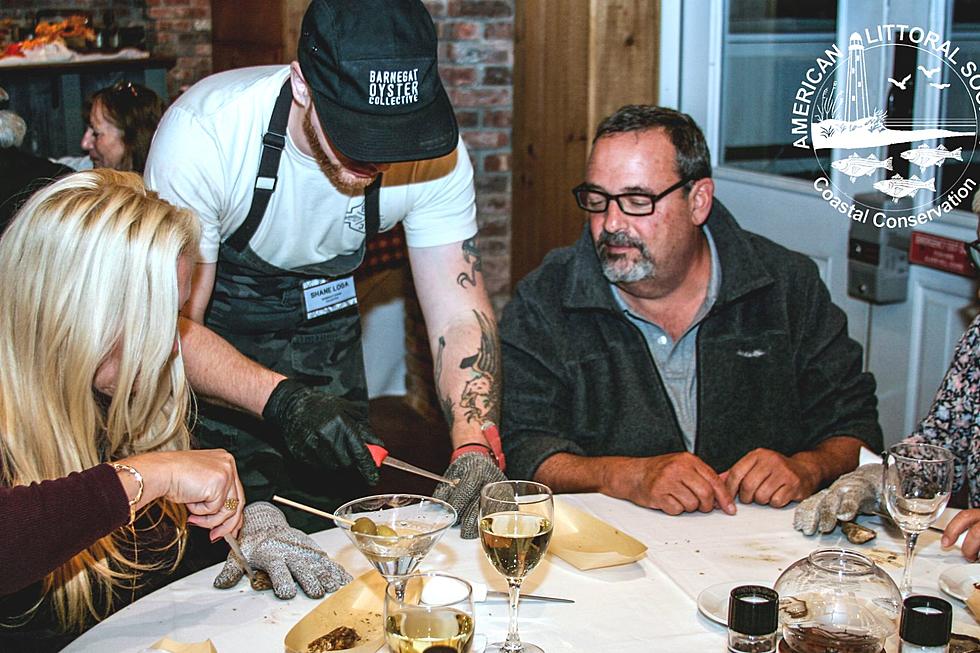 Shuck an oyster and help protect NJ marine life at the same time
The art of oyster shucking (The American Littoral Society)
🌊 The American Littoral Society hosts its "Sip n' Shuck" event later this month
🌊 Learn the art of oyster shucking while enjoying some champagne
🌊 Oyster farmers will educate folks on the importance of local aquaculture, too
---
LONG BRANCH — Love raw seafood? Well, grab a glass of champagne and an oyster knife and learn how to shuck an oyster!
The American Littoral Society (which promotes the study and conservation of marine life and habitat, protects the coast from harm, and empowers others to do the same), along with Barnegat Oyster Collective will host a "Sip n' Shuck" event on Thursday, May 25 at the White Chapel Projects in Long Branch.
Starting at 5:30 p.m. and for two hours, you'll learn how to shuck oysters, which is the process of opening the shell to reveal the delicate meat inside. A special, dull-pointed thick-bladed oyster knife is usually used to pry the back hinge of the shell open.
Guests will also learn the importance of local aquaculture and hear first-hand from oyster farmers themselves.
Tickets cost $30. This includes one glass of champagne, oyster shucking instruction, an oyster shucking knife and gloves to bring home, and about 10 to 12 oysters per person.
The Society promotes the importance of the "Shuck It, Don't Chuck It" initiative. In May 2022, it recycled 530 pounds of oyster shells, which brought the total since the project first started to more than 56,000 pounds.
That is 28 tons, over half a million shells that the American Littoral Society will use for restoration projects such as living shorelines and oyster reefs.
Register for the "Sip n' Shuck" here.
Jen Ursillo is a reporter and anchor for New Jersey 101.5. You can reach her at jennifer.ursillo@townsquaremedia.com
Click here to contact an editor about feedback or a correction for this story.
Awesome one-of-a-kind old school eatery in South Jersey
More From Cat Country 107.3