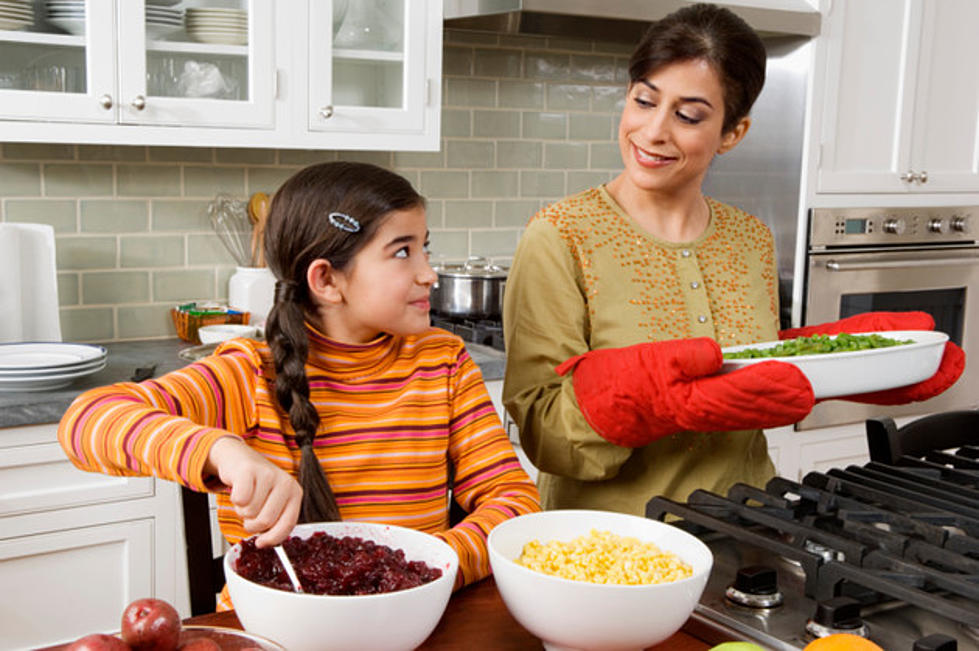 Dining in vs. dining out — Home cooking not as common in NJ
Creatas Images/Thinkstock
You're done with a long day at work, plus the lengthy commute on either side, and you've picked up the kids from their own obligations.
So how badly do you want to slave over a mixing bowl and stove for the next 30-60 minutes?
According to a "state of home cooking" survey from food-products supplier Artisola, folks in New Jersey are less likely to cook meals at home than residents of most other states.
While 27 percent of Americans said they typically cook seven days a week, the rate was just 12.5 percent in New Jersey. The percentage topped 40 percent in Iowa, Connecticut and Wisconsin. New Jersey ranked 33rd among the states.
Six percent of New Jersey respondents said they don't cook at all. The plurality (34.3 percent) said they prepare meals four to five times per week.
Understanding that one's schedule can get in the way sometimes, New Jersey-based nutritionist Felicia Stoler recommends that, when possible, people cook at home, rather than ordering in or eating out.
"You can control what's in your food. You can control the fat, you can control the sodium," Stoler said.
Even the unhealthiest of home-cooked meals can be modified by switching out certain parts of a recipe — yogurt instead of sour cream, for example, or olive oil instead of butter.
And portion sizes tend to be larger at restaurants than at home, Stoler added.
Sure, one can order wisely and health-consciously at a sit-down restaurant. But they'll be paying a considerable amount more for the same food they can purchase at the grocery store and prepare for themselves.
Among the New Jersey respondents who don't cook as much as they'd like, about 47 percent said they don't have the time. Fifteen percent said they're either "not very good" at cooking or they don't know how to cook.
"If you don't have good cooking skills, thank goodness for the internet," Stoler said. "You can learn to do anything online, starting with boiling water."
More From Cat Country 107.3