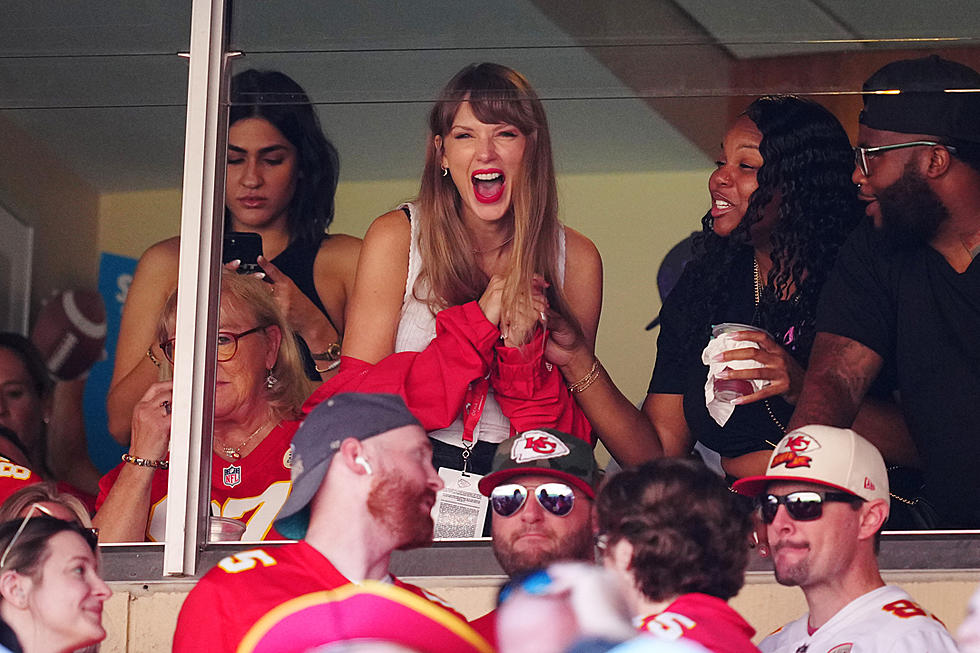 Taylor Swift's Reaction to Travis Kelce's Touchdown Is All the Confirmation We Need
Jason Hanna, Getty Images
Taylor Swift's response to (maybe) boyfriend Travis Kelce scoring a touchdown is all the proof we need that they're an item.
Kelce — a pretty famous tight end for the Kansas City Chiefs — caught a pass from Patrick Mahomes to make it 34-0 late in the third quarter on Sunday (Sept. 24). Swift was in a stadium suite with Kelce's mother, and the two women had two very different reactions.
Donna acted like she's seen that happen 100 times (she pretty much has), while Swift jumped up and down like her man had just been pulled from the crowd to suit up during pre-game.
Online lip-readers are pretty sure she shouted "Let's f---ing go!" after the score.
Fox cameras caught Swift celebrating throughout the game, and social media is flooded with in-game video of her every reaction. There was even one person detailing her sauce choice as she snacked on chicken tenders.
Her reaction to Kelce's 71st career touchdown in a blowout win was one of three adorable, new couple things that happened on Sunday. Someone caught the pair leaving the stadium together, and another fan showed her blushing as he paid her tribute in pre-game:
Even the players knew that Swift was there for the game.
During a post-game interview, Mahomes talked about being under a lot of pressure to get Kelce a touchdown pass.
The Chiefs' next game is Sunday (Oct. 1) vs. the New York Jets. Swift is currently on a break from her tour, with an international leg beginning in November.
Pictures: Taylor Swift Watches Travis Kelce Score a Touchdown
Taylor Swift accepted NFL tight end Travis Kelce's invitation to attend his football game on Sunday (Sept. 24). His Kansas City Chiefs beat the Chicago Bears 41-10 in Kansas City. Swift was remarkably excited when Kelce scored a touchdown to make it 34-0.
18 Celebrity Country Couples You Probably Forgot About
Carrie Underwood is a part of this list, twice! So too is Keith Urban, Brad Paisley and Dwight Yoakam. See all the celebrity country couples that once were, until they broke up.
More From Cat Country 107.3