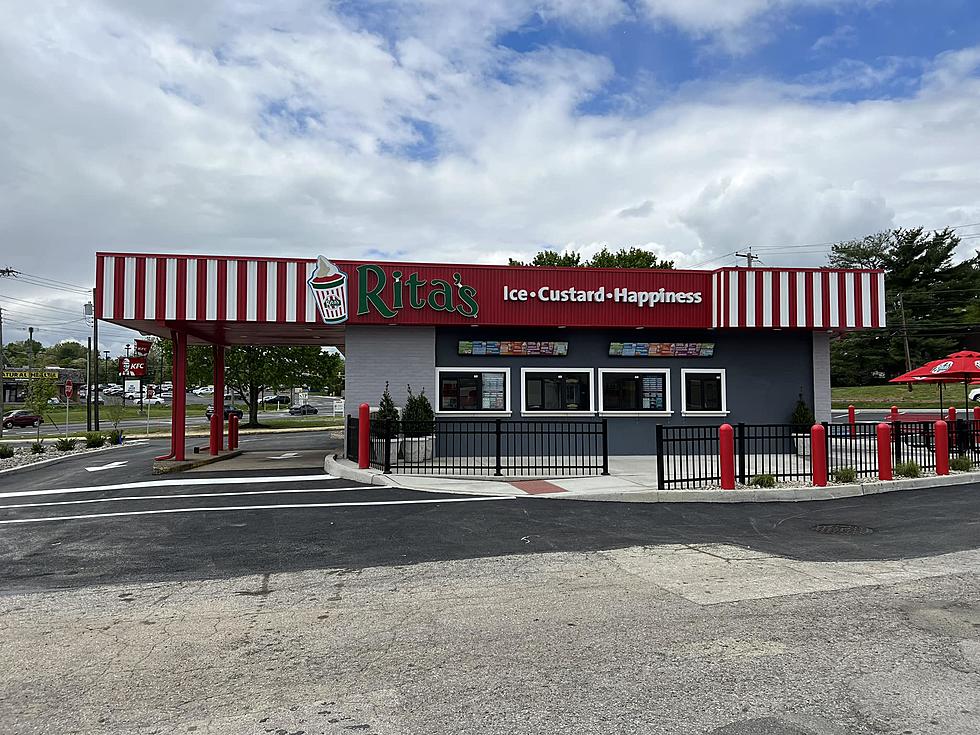 New Rita's Water Ice Finally Open Near Gloucester Township, NJ
Rita's Italian Ice & Frozen Custard (Blackwood, NJ)/Facebook
Nearly a full year after the demolition of Rita's Water Ice on Blackwood-Clementon Road in Gloucester Township, a newly-built store has opened about a mile away in Lindenwold.
The new Rita's has replaced Valu Cleaners at the corner of Blackwood-Clementon Road and Laurel Road.
After some serious renovation, it finally opened to the public on Friday, and it's a sharp-looking water ice and frozen custard stand.
Rita's Lindenwold reportedly has FOUR walk-up windows, according to their official Facebook page, something called a 'party window', plus a drive-thru!
I'm very excited to have Rita's back in the Gloucester Township area, but I'm still not calling it 'Italian ice' or 'frozen custard'. Lol. This is South Jersey and it's water ice and soft serve ice cream. Lol. I'm looking forward to being able to drive through the next time a craving hits.
Every South Jersey Restaurant Guy Fieri Has Ever Visited
Guy Fieri has been to so many New Jersey restaurants, it feels like he lives here, lol! Check out all the places he has visited in South Jersey
21 Best Dive Bars in South Jersey
We recently took to Facebook to assemble a list of the best dive bars in South Jersey. Pull up a seat and check out our list!
More From Cat Country 107.3