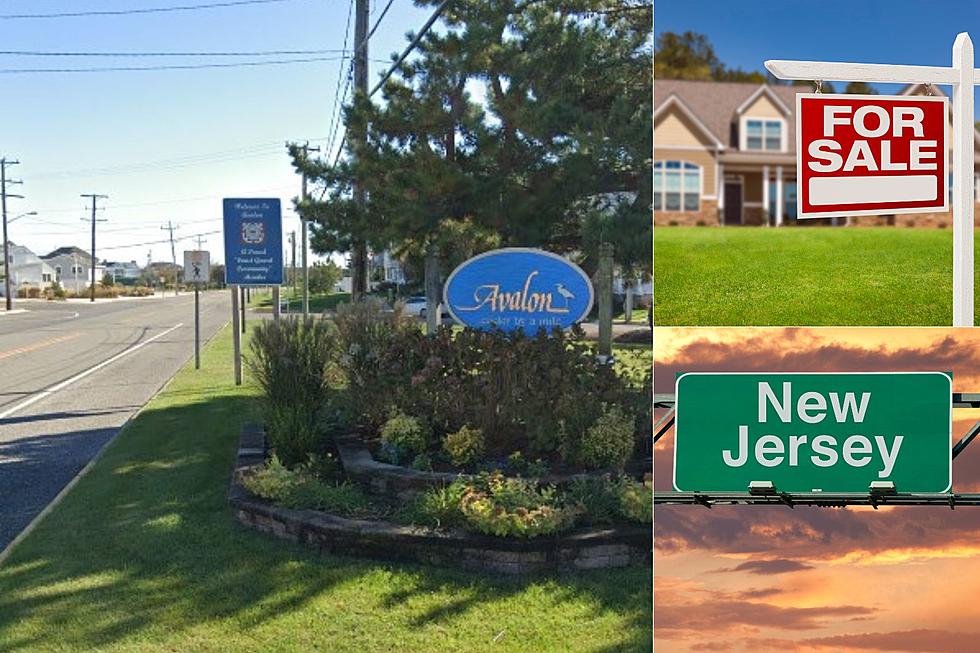 Five Of The Most Expensive Zip Codes In The US Are In New Jersey
Avalon, NJ Photo from Google Maps; New Jersey Photos from Canva
New Jersey is an interesting state with many different types of communities, from the rural areas of the Southwest to the Coastal Resort Communities along the Atlantic Ocean to the busy cities such as Camden and Trenton to the densely populated suburbs of North Jersey.
According to research by the website PropertyShark, 2023 saw another record year for property values in the United States, and New Jersey's highest-priced properties had a significant median price increase on the sales market.
So it is no surprise that five of the Most Expensive Zip Codes in the US are in New Jersey because we know that New Jersey Residents pay the third most money in Household Expenses in the United States.  Check out the list below to see if you live in or near these expensive towns:
*Alpine, NJ 07620 is the 28th Ranked Zip Code valued at $2.94 Million
Thanks in part to a median price increase of 35% in property prices, this Bergen County town is located near the New York State Boarder and runs along the Hudson River. You can literally see Yonkers, NY across the river from the Palisades Interstate Park.
*Avalon, NJ 08202 is the 56th Ranked Zip Code valued at $2.29 Million
This Cape May County Coastal Community saw a 14% Increase in Median Property Values from 2022 to 2023 which allowed them to jump 26 spots in the Most Expensive Zip Code Rankings. That Beach Front Property along the quaint Avalon Boardwalk gained some more value.
*Sea Girt, NJ 08750, is the 59th-ranked Zip Code valued at $2.24 Million
Located in Monmouth County just north of Manasquan and Point Pleasant, this Jersey Shore Community used to be the get-away town for former New York Giants Head Coach Bill Parcells. The Pro Football Hall of Fame Coach used to make the two-hour drive from his Giants Office to Sea Girt to clear his head before big games.
*Deal, NJ 07723 is the 70th-ranked Zip Code valued at $2.1 Million
Despite a 9% Decrease in Median Property Values, this Monmouth County Coastal Community is still ahead of New York City's Queens County and Beverly Hills in Los Angeles County. This is one of the oldest communities in New Jersey, was originally settled by Europeans in the 17th Century.
*Short Hills, NJ 07078 is the 91st-ranked Zip Code valued at $1.92 Million
West of Newark you will find this Essex County Community off Interstate 76 that saw a median property increase of 5% from 2022 to 2023. The only inland New Jersey town on the list valued ahead of zip codes in Santa Barbara, California, Greenwich, Connecticut, and East Hampton, New York.
The 7 Snobbiest Cities in New Jersey
As determined by RoadSnacks
Gallery Credit: Chris Coleman