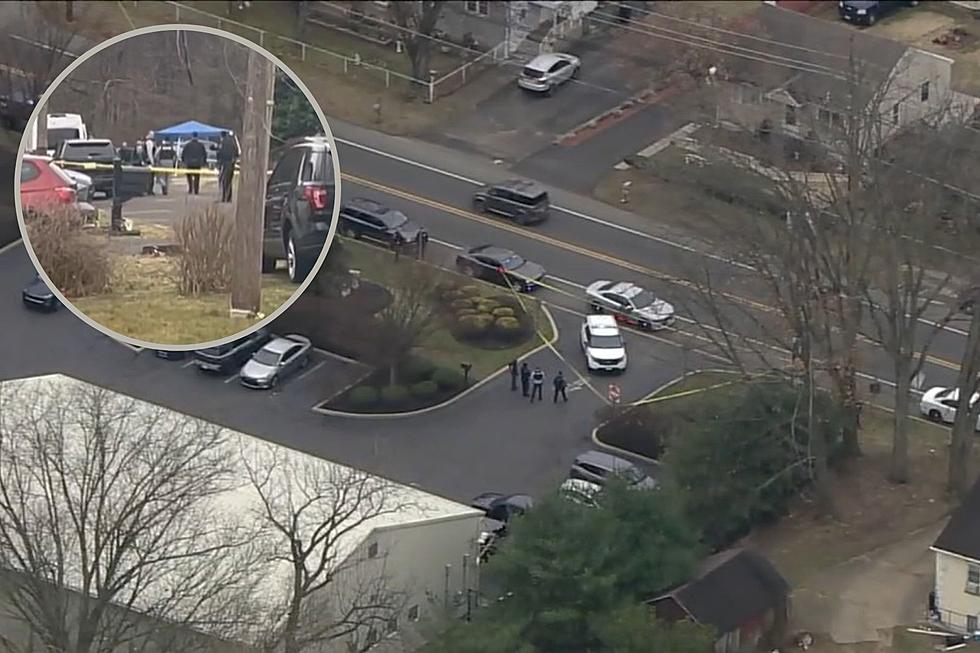 Update: Police Officer Shot in Gloucester County, NJ; Suspect Dead
Tent at a house on Doman Drive in Deptford (Fox 29) shooting scene on Delsea Drive (6 ABC Action News)
UPDATE: WPVI-TV has identified the wounded officer as Bobby Shisler with the Deptford Township Police Department. He was rushed to Cooper Medical Center and placed in critical but stable condition.
Our original report continues below.
---
A police officer was shot in Gloucester County Friday afternoon and a suspect is dead.
The incident happened around 12:45 in Westville.
WCAU-TV reports an officer stopped a pedestrian along Delsea Drive that then turned into a foot chase and gunfight down Doman Avenue.
The officer was shot in the leg but was able to return fire.
Another officer reportedly placed a tourniquet on the wounded officer, who was taken to Cooper University Hospital in Camden.
As of Friday afternoon, the officer was "currently receiving medical treatment."
The New Jersey Attorney General's Office says the identities of the officer and the victim are not being released at this time because their investigation is continuing.
This is a developing story that will be updated as more information becomes available.
26 Old Things in South Jersey That You Don't Think of as Old
By the time (no pun intended) you get to the bottom of this list, you'll be looking at things that are over 150 to almost 200 years old right here in South Jersey.
Cold Cases: South Jersey's Unsolved Murders & Mysteries
More From Cat Country 107.3