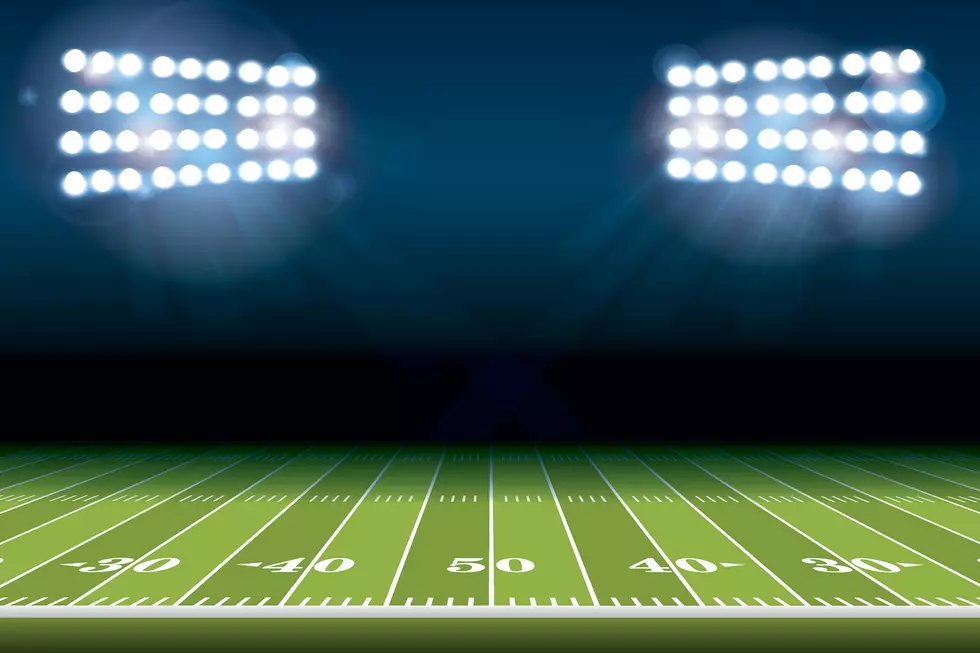 Joe and Jahna's 2020 NFL Picks: Week 6
Thinkstock
Whether or not you agree with the current controversy surrounding the NFL, football is back for a new season.
Yet another big fat 'L' for the Birds in Week 5. Not a great season to be an Eagles fan, that much is pretty obvious at this point. Joe didn't have much hope anyway since he chose against them and went with the Steelers for last week's pick. He was right.
Enter your number to get our free mobile app
Luckily for me, though, I came out on top. He chose the correct outcome of eight games while I chose nine correctly. It might only have been by one pick, but a win is a win, and now I'm in the lead!
Take a look at the complete schedule for Week 6:
It's a tradition here at the Cat Country Morning Show for Joe and I to share our winner predictions each week during football season. So far, Joe's won two weeks and I've won three weeks with my win from week 5 putting me in the lead. Maybe Joe will tie it up with his picks this week, who knows?
Joe's Week 6 Winning Picks:

- Titans
- Patriots
- Colts
- Falcons
- WFB
- Ravens
- Browns
- Panthers
- Lions
- Dolphins
- Packers
- 49ers
- Chiefs
- Cowboys
Jahna Michal's Week 6 Winning Picks:
-Titans
- Patriots
- Colts
- Vikings
- Giants
- Eagles
- Steelers
- Panthers
- Lions
- Dolphins
- Packers
- Rams
- Chiefs
- Cardinals
In order to break a potential tie, we each came up with our guesses of total points scored in the Monday Night Football game between the Cardinals (AZ) and Cowboys (Dallas).
Joe's number: 55
Jahna's number: 63
Happy Football Season! As always....
KEEP READING: Greater Atlantic City Area Athletes Who Played Games In NFL
More From Cat Country 107.3