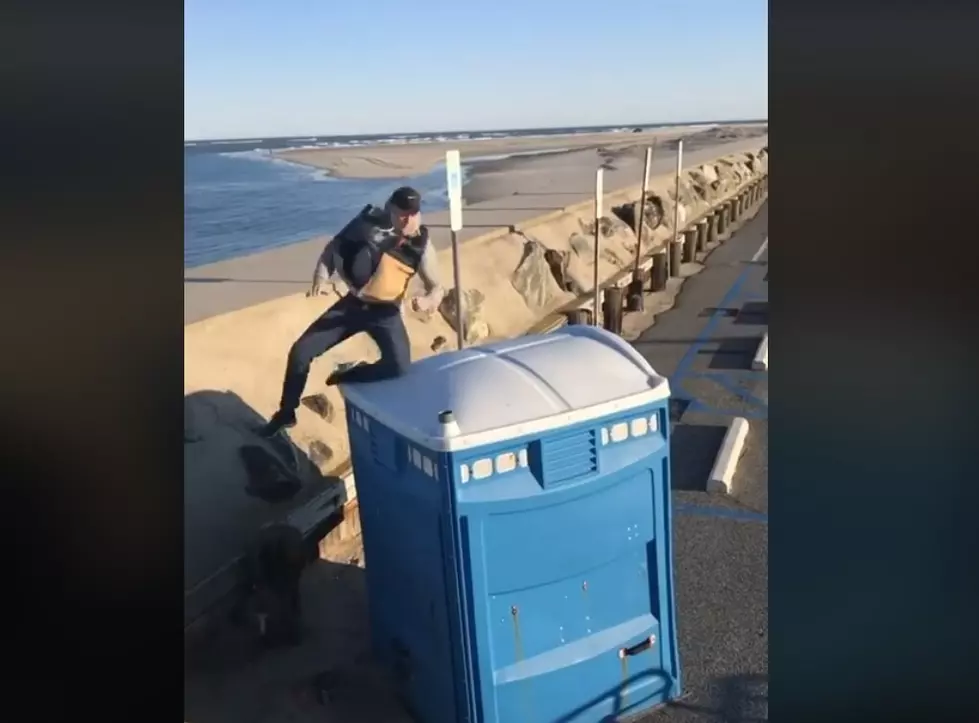 North Wildwood Police Arrest Port-a-Potty Jumper
North Wildwood Police/Facebook
A Philadelphia man is facing charges of destruction of property after jumping off the North Wildwood seawall through the roof of a port-a-potty last weekend while a friend video taped the stunt.
After the video went viral on the 'Barstool Sports Facebook page, police began an investigation which determined Robert Daniels of Philadelphia was the port-a-jumper.
On Monday, March 2, North Wildwood Police Detectives arrested Robert Daniels, 26, and charged him with criminal mischief and disorderly conduct, both disorderly persons offenses. Daniels was processed and released on a summons pending a future appearance in North Wildwood Municipal Court.
Enter your number to get our free mobile app