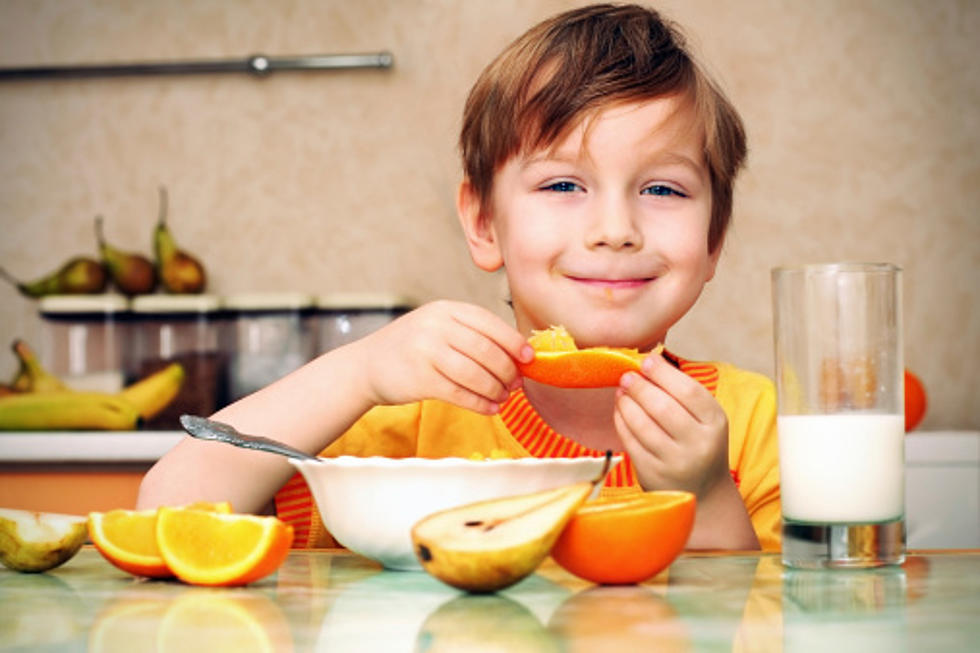 Quick and Healthy Meals for National School Breakfast Week
Getty Images/iStockphoto /Anelina
It's National School Breakfast Week. This is a week where schools across the nation promote healthy options to kids. The week also highlights how import breakfast is to start off our kids day.
Through social media, newsletters and various other channels, parents are encouraged to learn more about their local school nutrition program and initiatives in schools to help children make healthy choices.
Students who eat breakfast have better attention and memory and the quality of foods children eat impacts brain function—with poor nutrition linked with absenteeism, hunger symptoms, and psychosocial problems. 
We've got some fun ideas to get students excited about a healthy breakfast.
1

There are so many ways to spruce up toast. From the classic peanut butter and jelly to Nutella and banana, and the new craze - avocado toast, filling and delicious!

2

Hot water and your favorite oatmeal and bam,  you have breakfast. Avoid pre-packaged, flavored oatmeal with lots of sugar. Let kids add their own fruit or nuts.

3

Mix some milk, protein powder and fruit and you have a quick an easy on-the-run breakfast for your kids. You can even sneak in some veggies!

4

Let your kids layer fruit and yogurt in a bowl and enjoy!

5

Scramble some eggs, cheese, and veggies and pour it into muffin tins, bake and then freeze. Simply heat for a quick and yummy breakfast.

6

Let kids create their own! It is more fun when kids get involved and they are more likely to eat what they prepare themselves.
More From Cat Country 107.3