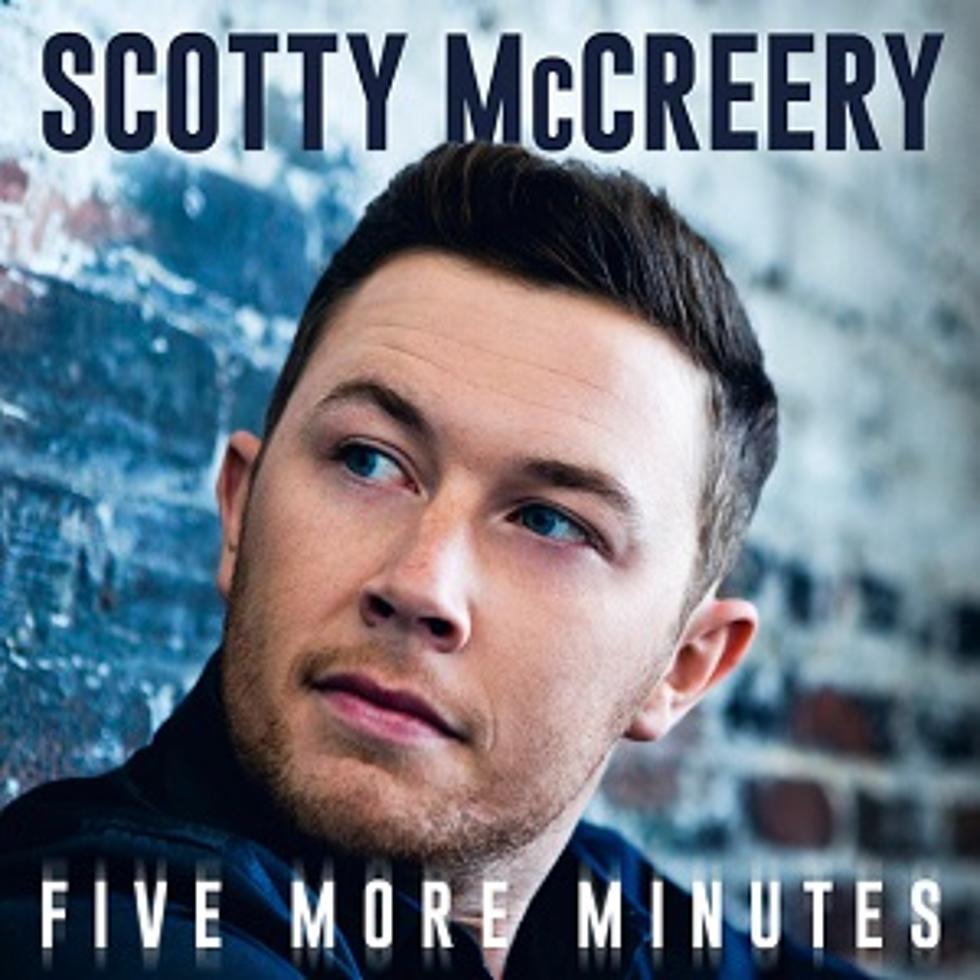 Scotty McCreery Officially Shares 'Five More Minutes' as a Single [LISTEN]
Courtesy of Triple 8 Management
McCreery wrote "Five More Minutes" with Frank Rogers and Monty Criswell shortly after the death of his grandfather in January of 2015. The song reminisces about childhood evenings, young love and leaving the high school football field for the last time, but McCreery's grandfather was the major inspiration for the song.
"He lived life to the fullest, was good-natured and had a hearty laugh. He was totally devoted to my Grandmother Paquita for 57 years," McCreery says of his grandfather. "Together, they raised three children and were inspirations for their six grandchildren."
Listen to Scotty McCreery, "Five More Minutes":
Readers can press play above to hear the studio version of "Five More Minutes." McCreery earned a standing ovation when he first performed the song at the Grand Ole Opry in June of 2016; the artist says that happens a lot when he plays this song.
"I've been performing "Five More Minutes" in my live show every night for almost a year and it always earns a standing ovation," McCreery says in a press release. "Fans have been asking me for months to release it. When Frank, Monty and I got together to write, we talked about all those moments we could've used five more minutes to say 'I love you' or 'goodbye' ... it poured out ... And it's my favorite song I've ever written."
See Selfies From Scotty McCreery + More Country Stars
How Well Do You REALLY Know Scotty McCreery?
More From Cat Country 107.3