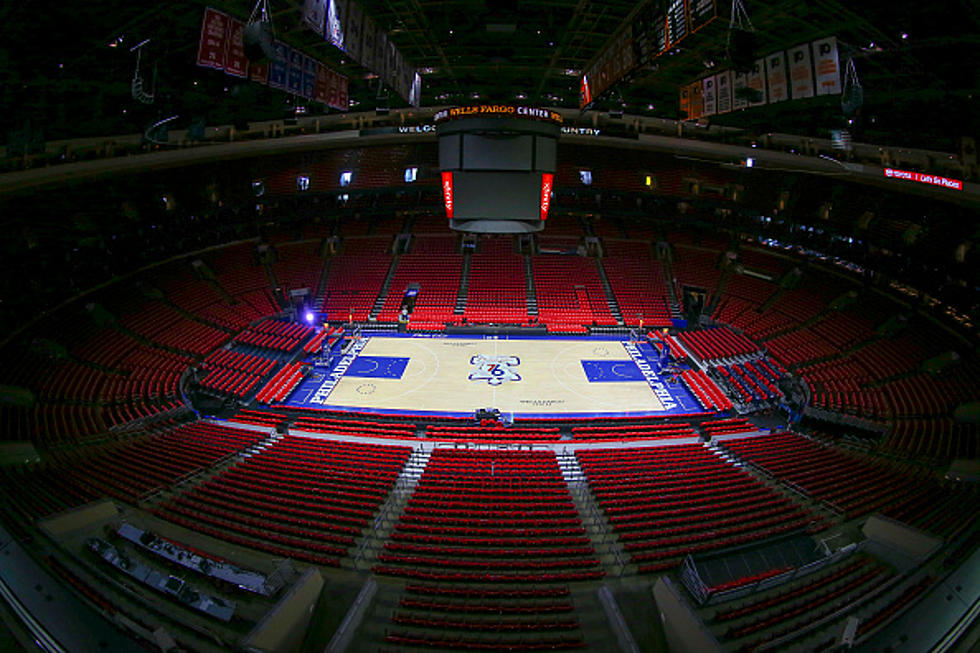 Sixers, NBA Season Suspended
Getty Images
The NBA season has been suspended indefinitely.
"This is crazy this can't be true," Dallas Mavericks owner Marc Cuban said when askled during the Nuggets and Mavericks game in Dallas.
"I trust Adam, its not about basketball and money, you want to make sure you are doing this the right way."
The news come shortly after Utah Jazz center Rudy Gobert tested positive for coronavirus.
After the Sixers game with the Detroit Pistons, GM Elton Brand and head coach Brett Brown spoke to reporters after learning of the news.
"We have great leadership in the NBA," stated Brand. "We'll follow their lead.  It's important that the fans, players, coaching staff, are staff here at the Sixers remain healthy and we'll do everything we can. But we believe in the leadership of the league."
"If you look at the proactive measures, our club as taken and the league has taken, they should be applauded," Brown added. "Its a sensitive issue, obviously. It must be a very serious situation for the league to make the decision they have made and we look forward to learning more over the next few hour.  We only have just learned about this."
These comments come after one of the most shocking decisions in sports history, and it might only be the beginning.
In the game between Utah at Oklahoma City both teams were on the court ready to play, but moments before tip-off the refs huddled with trainers and coaches, then both teams exited the court and the game was postponed.
There had been talk of playing games without fans in the arena, that quickly changed to suspended the season.
More From Cat Country 107.3