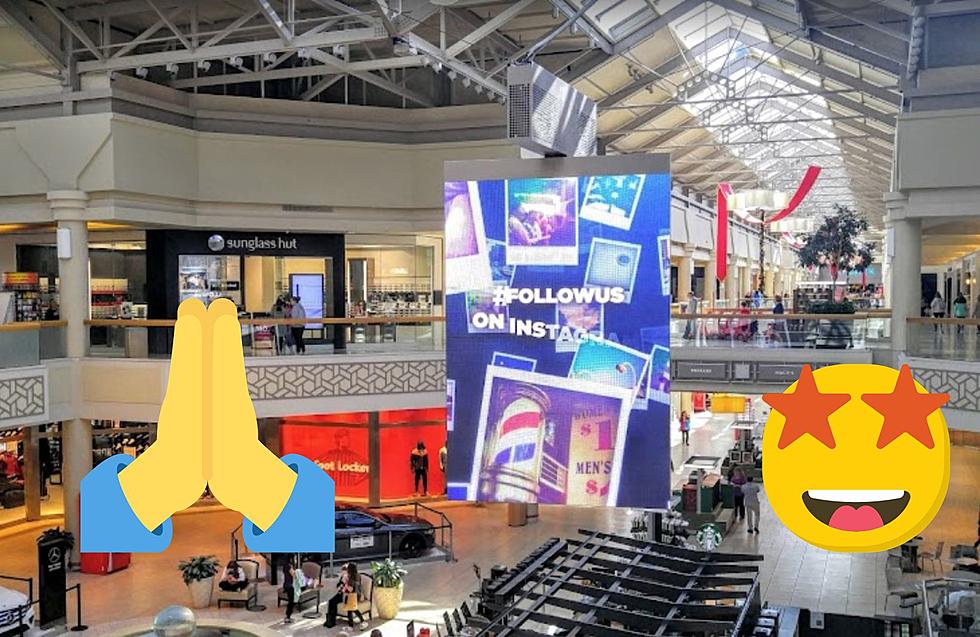 A Major Change at Freehold, NJ Raceway Mall Set to Make Our Lives So Much Easier
Google Maps/Canva
There are quite a few changes happening at Freehold Raceway Mall.
One of them is going to save us so much time.
It's remarkable how in this digital age when anything can be purchased online and delivered in days that Freehold Raceway Mall continues to thrive.
How do they do it? It's simple. They adapt and listen to their customers.
When I asked you which retailers you'd like to see at Freehold Raceway Mall on social media and published this article, the head honchos at the mall took note, trust me.
It's also worth noting that Freehold Raceway Mall is a huge supporter of the community.
This month they participated in "Paint The Mall Purple" to support Mental Health Awareness Month.
The mall was kind enough to host our 2nd annual Townsquare Cares Food Drive back in December of 2022 where we raised tens of thousands of dollars for Fulfill.
Recently there have been some exciting openings at the mall.
Bob's Stores opened its brand new location right next to Primark.
For years, customers have begged Freehold Raceway Mall to open a Torrid store, and they did.
Taking the place of Bobby's Burger Palace is Royal Ganesha, an exciting restaurant serving authentic Indian cuisine.
Plus, we learned that growing grocery giant Lidl will be opening at the mall next to AMC where the old Bob's Stores used to be.
So, what's next for Freehold Raceway Mall? Something big.
What store at the mall is always filled to capacity? It doesn't matter whether it's opening or closing time, this retailer is busy all the time.
If you guessed Apple Store, you are correct.
There are a few reasons Apple is jumping 24/7.
First, the closest Apple Store for folks in Monmouth and Ocean counties is Freehold Raceway Mall.
Secondly, the Apple brand is popular. I'll admit it. I'm an Apple nut. If there's a product with an 'i' in front of it, I want it. Apple fans are loyal.
Finally, the size of the Apple store is average. It's not small, but when you consider that Apple sells and repairs products on-site, it does tend to get a little tight in there.
Well, great news my fellow Apple nerds.
Remember where Aldo and Sur La Table used to be at the mall?
Soon, that is going to be the new home of the Apple Store at Freehold Raceway Mall.
The space Apple is moving into is double the size of the store they are currently occupying.
Whether or not this is going to be a time saver when you're waiting at the Genius Bar remains to be seen, but it will absolutely make for a more relaxed shopping experience.
No word on when the move is happening, but there is a sign in front of the future home of Apple that says "Get ready. Great things are in store. Coming soon."
What would you like to see open at Freehold Raceway Mall? Drop me a message. Matt.Ryan@Townsquaremedia.com.
The Stores and Restaurants New Jersey Desperately Needs (More Of)
More From Cat Country 107.3