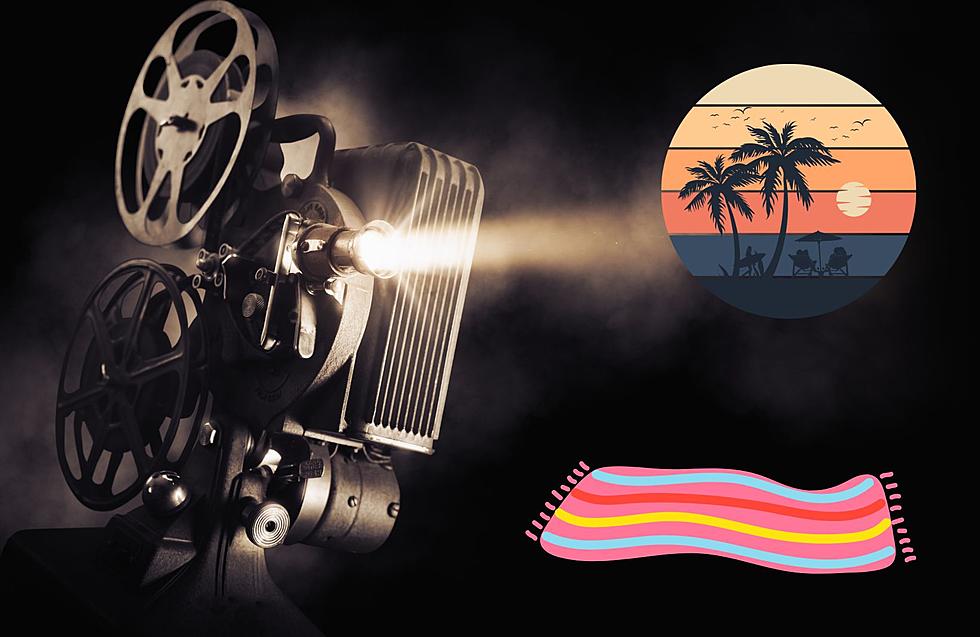 Belmar, NJ Movies on the Beach Schedule 2023
Canva
This summer is shaping up to be an amazing one with loads of activities and events.
One summertime favorite at the Jersey Shore is movies on the beach.
Some Jersey Shore residents have never experienced a flick on the sand because they thought it was a "touristy" thing to do.
Not at all.
More often than not, locals outnumber the visitors.
There's something really cool about laying down a blanket or setting up some beach chairs and taking in a movie while the waves crash in the distance.
These movie events have grown in popularity over the years and many Shore towns host weekly movie nights during the summer months.
Jenkinson's in Pt. Pleasant Beach will once again set up the giant inflatable big screen Tuesday nights starting June 27th for a feature presentation.
Seaside Heights will be showing some blockbusters as well. Enjoy movies on Freemont Avenue Beach every Sunday starting July 2.
And a shoutout to Lavallette for taking its own spin on the weekly movie series by hosting movies on the bay. Each Thursday movies will be shown at the Gazebo at Bay Boulevard and Philadelphia Avenue.
Another awesome Shore town that is once again featuring flicks on the beach is Belmar. Wednesdays at dusk on 7th Avenue Beach there will be a bunch of family-friendly films.
BYOB...bring your own blanket and enjoy some classics and newer movies as well.
Be sure to know before you go. Please check Belmar's Facebook page for movies on the beach updates. All showings are weather permitting.
Here's what to look forward to.
Forgetful fish Dory searches for missing son Nemo.

July 12th - Aladdin (2019)

Will Smith stars in this adaptation of Disney's Aladdin.

Encanto follows a Colombian family whose children and grandchildren receive gifts that help them aid their community.

July 26th - The Lego Movie

Watch as Lego toys come to life with the voices of Chris Pratt, Will Ferrell, Elizabeth Banks, Will Arnett, Nick Offerman, Liam Neeson, and Morgan Freeman.

August 2nd - Mary Poppins

Julie Andrews stars in this 1964 classic.

Steven Spielberg's 1982 masterpiece following the journies of E.T. (the extra terrestrial) and Elliot.

All of your favorite stars lend their voices to this movie, including Amy Poehler, Bill Hader (SNL, Barry), Lewis Black, and Mindy Kaling, just to mention a few.

August 23rd - Puss in Boots: The Last Wish

This animated film is a spin-off of Shrek 2 and is the sixth movie in the Shrek franchise.

This rom-com stars Amy Adams, Patrick Dempsey, James Marsden, Idina Menzel, Susan Sarandon, and more.
More From Cat Country 107.3