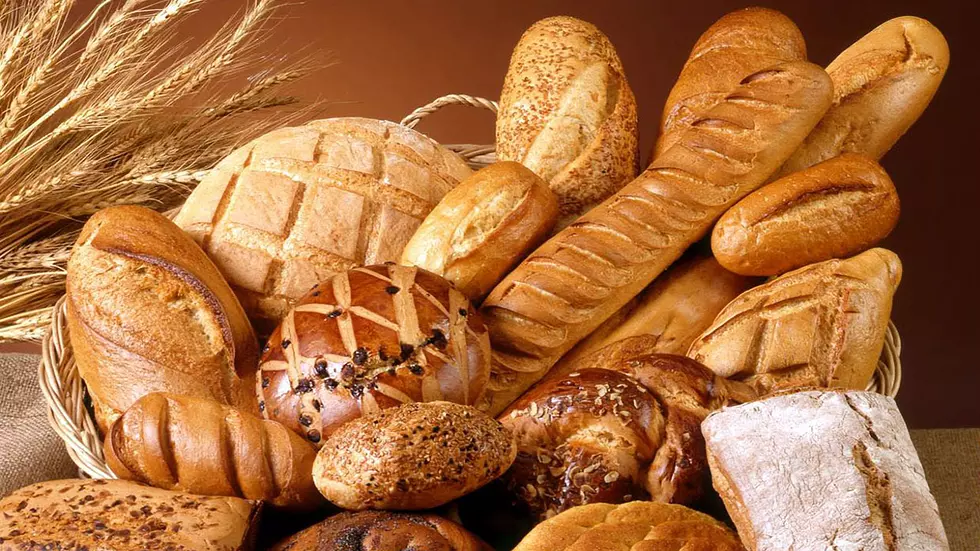 Some may say "bread is bread."
We live in New Jersey, so we know that is so not true.
In many cases, bread can make or break a meal.
Take a sub for example.
If that Italian bread isn't crispy on the outside and nice and fluffy on the inside, you might as well throw it away. Freshness is really the key.
Shoutout to the bakeries, delis, and eateries that make their bread on the premises.
That is such a game-changer.
Every time that I go to Delicious Orchards there are two things that I'm walking out with.
The first treat is cinnamon donuts, the second is a loaf of their sourdough bread.
I love this bread so much that I buy a half dozen giant loaves and froze them when I got home.
I know thawed-out bread isn't the best, but when it comes to the D.O. sourdough, I'll enjoy it anyway.
Pro-tip: if you've never made garlic bread with Delicious Orchards sourdough, do it. You'll thank me.
I was shocked when I read on Love Food that the most popular bread in all of New Jersey isn't Italian bread.
It's not even from an Italian bakery.
Haytad Urachyan immigrated to the US from Cologne, Germany.
The Armenian-German founded and owns a very special old bakery that introduced genuine German baked goods into the area.
This bakery is still around and so popular that it will sell out and close early
Old German Bakery is located on Washington Street in Hoboken.
From dinner rolls...
...to massive loaves...
Old German Bakery will hook you up.
Oh, check out their desserts, too.
18 Beloved New Jersey Bakeries that Are Too Sweet Not to Try
Where To Get The Juiciest Burgers At The Jersey Shore
Sometimes...you just need a solid burger.
More From Cat Country 107.3