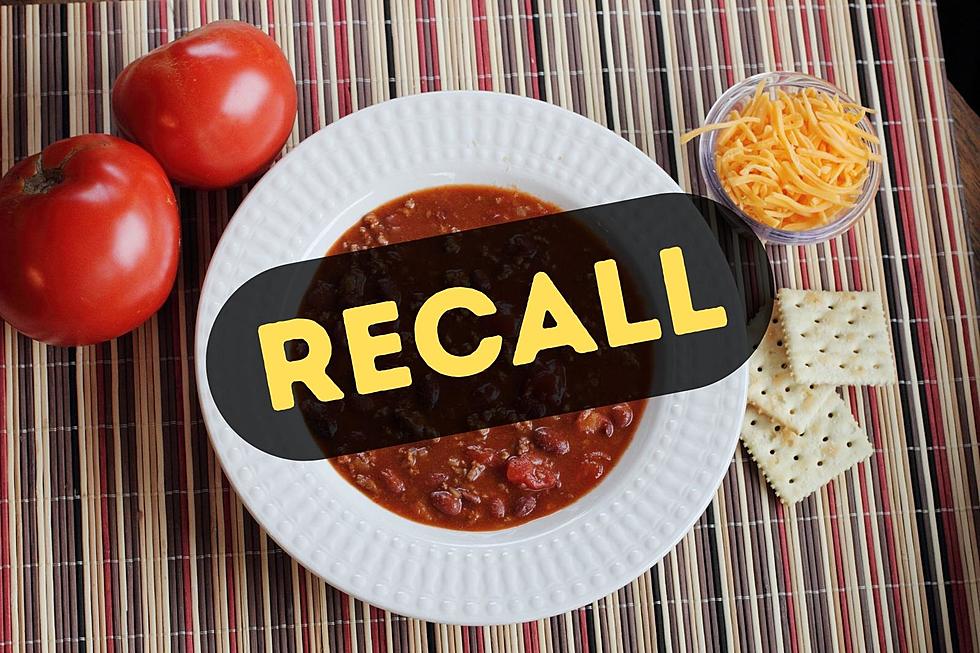 Feds: Schools in NJ, PA, NY Should Watch For Pieces of Plastic in Pre-made Chili
Recalled chili - Photo: TSM Illustration
More than 20,000 pounds of chili that were purchased by USDA Foods for the National School Lunch Program is being recalled as it may contain pieces of plastic.
J.T.M. Provisions Company, based in Ohio, says the frozen, ready-to-eat beef chili with beans was produced on February 27, 2023, and then shipped to distributors in New Jersey, Pennsylvania, New York, California, Massachusetts, and Wisconsin.
The problem was discovered after the company received a customer complaint about semi-rigid white plastic material found in the chili.
U.S. Department of Agriculture's Food Safety and Inspection Service is concerned that some product may be in school freezers or refrigerators. School officials who purchased the chili should not serve it.
The following product is subject to recall:
30-lb. case of "CHILI WITH BEANS" containing six 5-lb. boilable bags of "CP5309 CHILI WITH BEANS" with lot code 23058 printed on the bag, and "February 27, 2023" and lot code 23058 printed on the case.
The products subject to recall bear establishment number "EST. 1917" inside the USDA mark of inspection on the case.
Photos of the labels can be found on the USDA website.
No injures reported
There have been no confirmed reports of adverse reactions or injuries from the chili.
Questions?
Consumers with questions about the recall can contact J.T.M. Provisions Company at (513) 367-4900.
How to pronounce these 20 town names in NJ
How many of these New Jersey municipalities and neighborhoods have you been pronouncing wrong?
10 Annoying Things New Jersey Drivers Do
Sure, as residents of the Garden State, we certainly have privilege to criticize out-of-state drivers, but here are a bunch of reasons New Jersey drivers should be cranking up their radio volume when Taylor Swift sings, 'It's me. Hi. I'm the problem, it's me.'
More From Cat Country 107.3