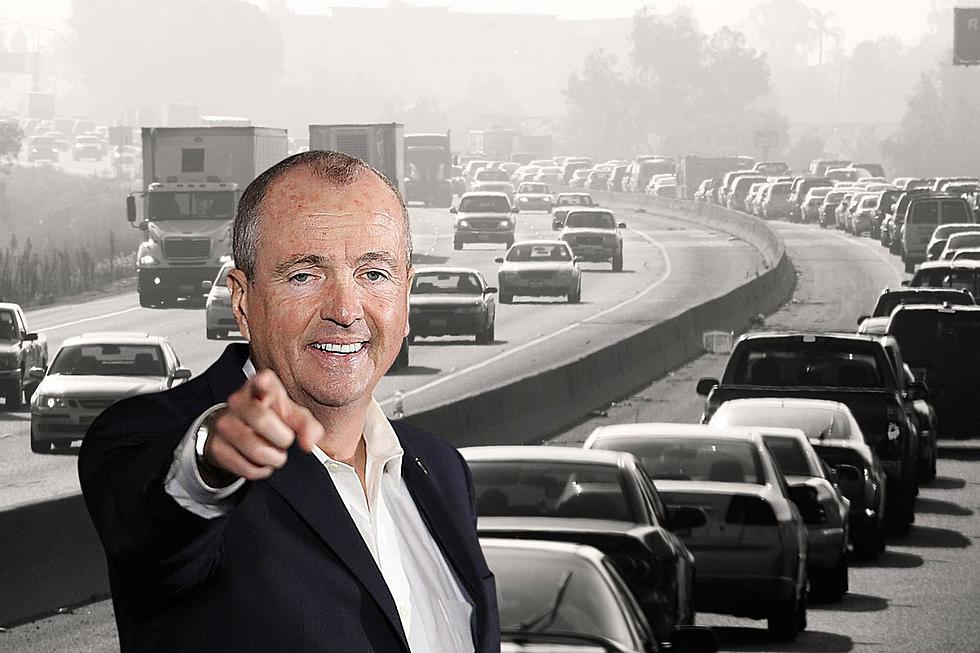 NJ will ban all gas cars by 2035
AP/Townsquare Media illustration
🚗 Gov. Phil Murphy presses ahead with gas-powered car ban
🚗 All new vehicles will have to be electric by 2035
🚗 Some regulations go into effect in just two years
---
Despite serious questions about the state's electric infrastructure, Gov. Phil Murphy is pressing ahead with plans to ban gas powered cars and trucks in New Jersey.
The Murphy administration is expected to formally adopt a policy known as "Advanced Clean Cars II." NJ.com was the first to confirm the new regulations.
Under that plan, all new car sales will have to be electric vehicles by 2035.
Ahead of that deadline, the clean cars initiative sets some bold benchmarks, including:
🚗 New light duty cars sold in 2026 (2027 model year) must meet zero emission requirements
🚗 At least 51% of all new cars sales must be electric vehicles by 2027 (2028 model year)
Can it be done?
While environmentalists hailed the new rules and called it a victory for combating climate change, the logistics of meeting those goals are very much in question.
Critics point to New Jersey's already fragile electric grid and the lack of EV charging stations.
On a recent New Jersey 101.5 Town Hall broadcast, Doug O'Malley, director of Environment New Jersey hailed the aggressive timeline laid out by the Murphy administration, but also conceded there are challenges to delivering the power needed to meet them.
"We should be making down payments on grid to ensure we can move forward on electrification," O'Malley said.
As a more practical matter, consumers are just not buying electric vehicles.
Jim Appleton, president of the state Coalition of Automotive Retailers told New Jersey 101.5, "Governments can mandate and auto manufacturers can build, but none of these goals will be met if consumers don't buy the vehicles."
Can the legislature stop the regulations
The short answer to that question is, yes.
Advanced Clean Cars II (ACCII) is not a law. It is an administrative rule.
Administrative rules can be filed and implemented by the governor without approval of the legislature.
However, they can also be undone by future governors.
The legislature can also move to block such regulations, but any legislation doing so would have to be signed by the governor to take effect.
New Jersey Sen. Vin Gopal (D-Neptune) did say on our Town Hall broadcast that there was concern among his fellow lawmakers that Murphy was moving too fast. Gopal expressed concern about the impact of the governor's clean energy agenda and the potential impact to residents in the form of even higher energy bills.
Gopal did not rule out the legislature taking steps to slow down Murphy's clean energy goals.
LOOK! Why New Jersey men claim we're never, ever lost driving
It's more or less a combination of skill, and stubbornness.
Gallery Credit: Mike Brant
Report a correction 👈 | 👉 Contact our newsroom
More From Cat Country 107.3