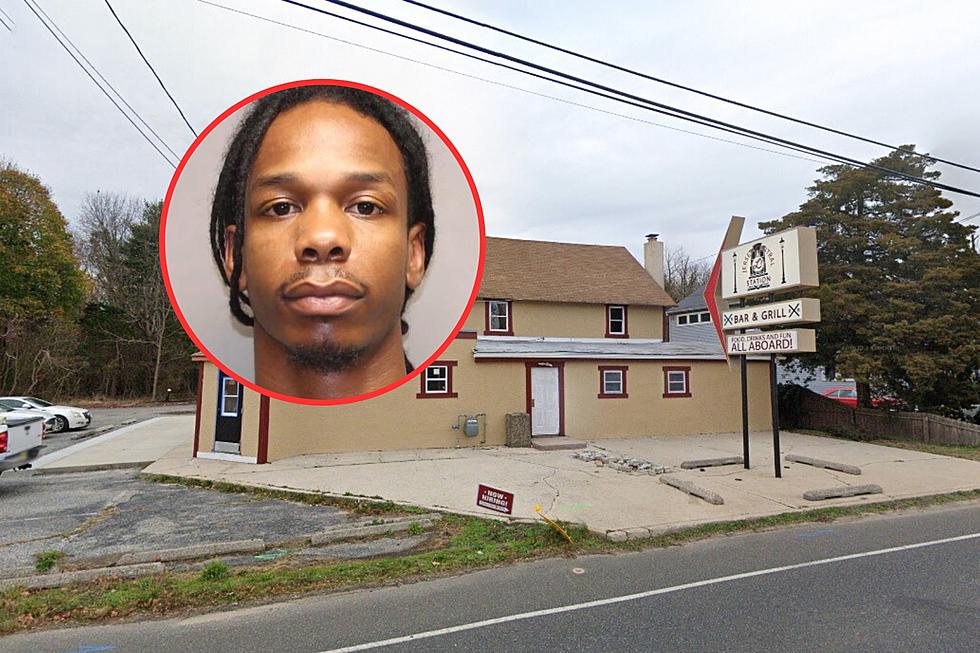 Police: Millville, NJ, Man Arrested For Firing Shots at Bar in Buena
L's Central Jersey Station Bar & Grille in Buena NJ / Shaquille Battle of Millville NJ - Photo: Franklin Township Police Department / Google Maps / TSM Illustration
An arrest has been made after a month-long investigation into a shooting at a bar in Atlantic County.
The incident happened around 2 AM on June 23rd at L's Central Jersey Station Bar & Grille on Wheat Road in Buena.
The Franklin Township Police Department says their officers were called to the bar for a report of a fight with shots fired.
Upon arrival the crowd had been dispersed and patrol located multiple fired shell casings in the parking lot. After reviewing surveillance footage it was determined that no one was injured during the incident.
Through interviews and a review of surveillance footage, detectives were able to identify the suspect as 30-year-old Shaquille Battle of Millville, who was charged with possession of a weapon for unlawful purpose and related offenses.
Battle was arrested by Millville Police on July 18th during a routine traffic stop in their city.
He was turned over to the Franklin Township Police Department where he was processed and then lodged in the Atlantic County Correctional Facility pending a detention hearing.
Anyone with additional information about this shooting is urged to contact Det. Schnapp with the Franklin Township Police Department at (856) 694-1415.
The public is reminded that charges are accusations and all persons are considered innocent until proven guilty in a court of law.
Cold Cases: Unsolved Murders in Cumberland County, NJ, from Past Summers
10 People Were Murdered in This One South Jersey House
This 288-year-old home in Hancock's Bridge, Salem County, has quite a story. As many as ten people were brutally murdered here on the same day in 1778.
More From Cat Country 107.3