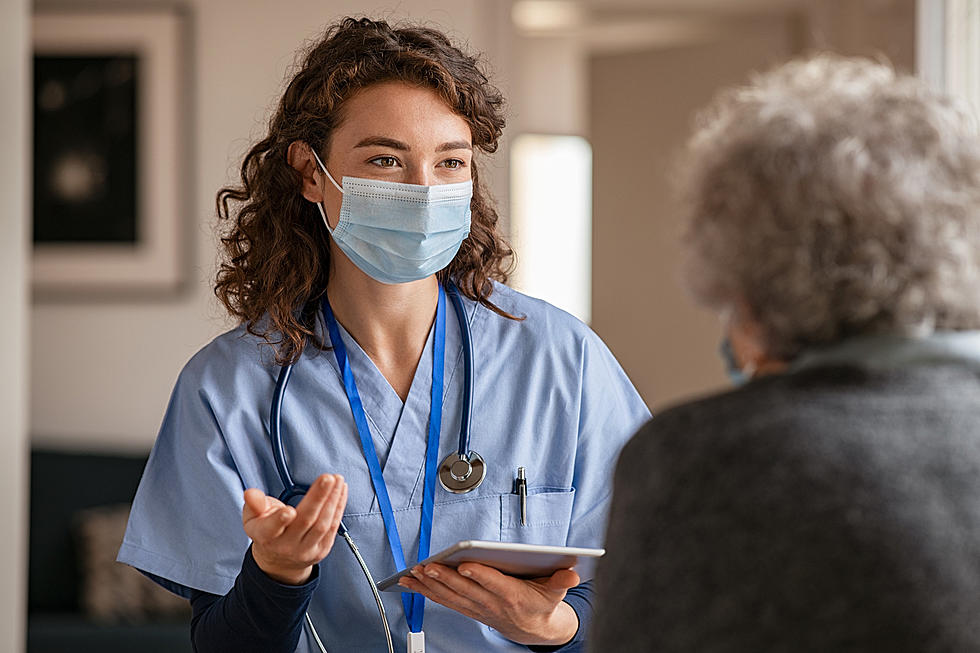 3 years into pandemic, NJ governor quietly changes COVID requirements
Ridofranz ThinkStock
⚫ Gov. Murphy has lifted mask requirements in New Jersey healthcare settings
⚫ Facilities may still implement a mask mandate if they wish
⚫ The EO also lifts COVID testing requirements for NJ health care settings
---
It is no longer required for people in New Jersey to wear a mask in health care facilities such as doctor's offices and hospitals.
On April 3, Gov. Phil Murphy quietly signed an executive order lifting COVID-19 testing requirements for health care and congregate settings.
However, facilities can still have their own mask mandate if they wish, and people can still choose to wear a face covering inside a health care facility.
Murphy confirmed the mandate lift during an appearance on News 12 on Monday when a question came up about the health care setting mask mandate.
"We have lifted these mandates," Murphy said.
According to the state's COVID-19 website, face masks are no longer required in most outdoor and indoor settings. However, the Department of Health recommends wearing a face mask whenever you have symptoms of COVID-19, tested positive, were recently exposed to someone with COVID-19, or live in a county with elevated or "high" COVID community levels.
The governor noted that the move to drop the mask mandate in health care settings comes as COVID numbers continue to drop significantly in New Jersey. The state reported another 382 cases on Friday and no new confirmed deaths. The Centers for Disease Control and Prevention also considers all 21 New Jersey counties to have low community levels of the virus.
The recently signed new executive order also rescinds testing requirements put into place via prior executive orders for employees who were not up-to-date on COVID vaccinations in both settings, and it also lifts vaccination requirements for employees in congregate care settings.
Congregate settings include correctional facilities, group homes, and day programs for individuals with intellectual and developmental disabilities, and certain licensed psychiatric community homes.
Health care settings include long-term care facilities, psychiatric and specialty hospitals, long-term residential substance abuse disorder treatment facilities, clinic-based settings, adult medical day care programs, and family planning sites.
Employees of health care settings will still be required to provide proof of COVID-19 vaccination in accordance with Executive Order 294 to protect the higher risk populations that they serve.
For a copy of Executive Order No. 325, click here.
Jen Ursillo is a reporter and anchor for New Jersey 101.5. You can reach her at jennifer.ursillo@townsquaremedia.com
Click here to contact an editor about feedback or a correction for this story.
New huge Italian Market coming to Monmouth County this week
More From Cat Country 107.3