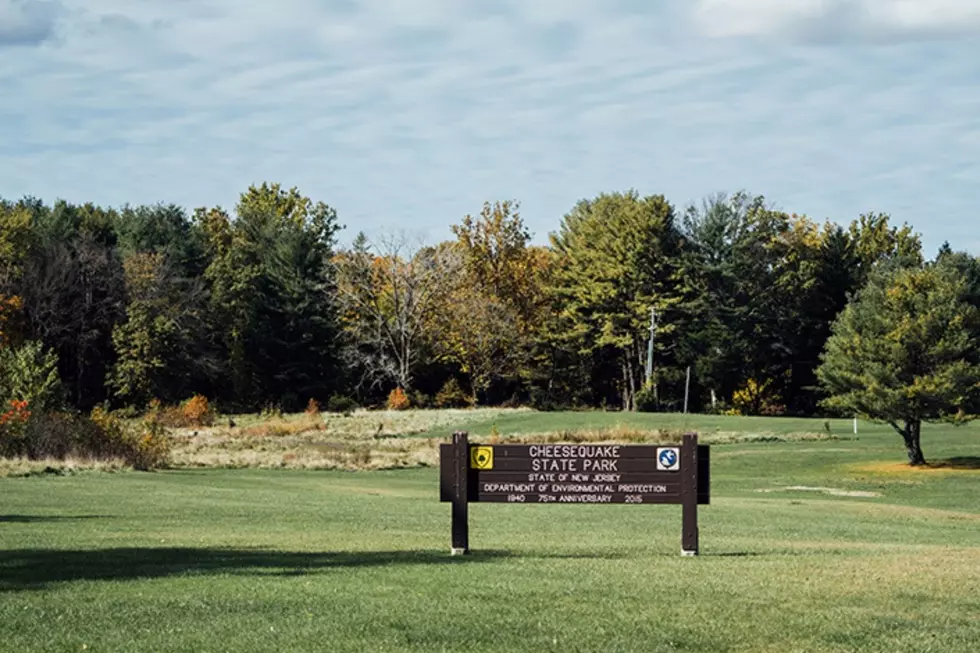 Want to work at a NJ state park? Hundreds of seasonal jobs available
Cheesequake State Park in Matawan (Photo Credit: Cheesequake State Park website)
🌳 Hundreds of seasonal jobs are available this summer at NJ state parks, forests, and historic sites
🌳 Available jobs include lifeguards, naturalists, history educators, and trail stewards
🌳 Applicants must be at least 16 years old and forms should be submitted by March 1
---
Looking for a job that allows you to breathe in fresh air? You're in luck.
New Jersey's state parks, forests, and historic sites have hundreds of seasonal jobs available, with most of them running from Memorial Day to Labor Day.
The employment opportunities offered are essential to the operations of the State Park Service, with a variety of positions available.
What positions are available?
Lifeguards: They are needed at swimming areas across the state with salaries starting at $17.50 per hour. Oceanfront guards at Island Beach State Park start at $18.50 per hour. Prior experience is not necessary, but candidates must pass running and swim tests prior to employment, according to New Jersey Department of Environmental Protection Press Officer Caryn Shinske.
The State Park Service will train lifeguards in CPR and automated external defibrillator use, first aid, and other medical matters. Each lifeguard will receive a U.S. Lifesaving Association certification. The DEP expects state park swimming areas to open in mid-June. Island Beach State Park swimming areas should open on May 27.
Lifeguard opportunities are anticipated at High Point, Hopatcong, Swartswood, and Wawayanda state parks, Cheesequake State Park and Round Valley Recreation Area in Central Jersey, and Island Beach State Park, Atsion Recreation Area (Wharton State Forest), Bass River and Belleplain state forests in South Jersey.
Shinske also said that after a successful pilot run in 2022, the State Park Service will continue to expand its aquatic program by hiring junior lifeguards. They must be at least 15 years old and the starting salary is $16 per hour.
The difference between junior lifeguards and regular lifeguards is that juniors cannot perform lifeguard duties for the public until the age of 16. But Shinske said the position provides a head start on their training for when they can perform full lifeguard duties the following summer.
Trail Stewards: These positions are available at Cheesequake State Park, Island Beach State Park, Stokes State Forest, Wharton State Forest, and Worthington State Forest. Eligible applicants must be at least 18 years old and be able to hike long distances daily.
Visitor assistants: They help register campers, collect entrance fees, answer phone calls, provide record keeping, and conduct other customer service duties.
Naturalists and history educators: They work with park naturalists and historians at interpretive centers and historic sites to educate visitors. They may also demonstrate a craft or prepare materials.
Naturalist opportunities are available at Liberty State Park, High Point State Park, Stokes State Forest, Leonard State Marina, Cheesequake and Washington Crossing state parks, Batsto Village Historic Site in Wharton State Forest, and Island Beach State Park.
History educator positions are available at Ringwood State Park, Waterloo Village Historic Site, Twin Lights Historic Site and Washington Crossing State Park, Batsto Village Historic Site, Double Trouble, and Island Beach state parks.
The starting salary for all four of these positions is $15 per hour.
How should interested people apply?
Interested applicants should reach out to the state park, forest, or historic site of their choice and find out all the information associated with the job they are interested in applying for. Shinske said applications are recommended to be submitted by Wednesday, March 1 here.
While most seasonal job openings are from Memorial Day to Labor Day, there are some select parks that need part-time staff year-round, according to Shinske.
What are the requirements and starting salaries?
The type and number of positions vary by location depending on the position. Applicants must be 16 years of age or older to apply for most seasonal jobs.
Starting salaries range from $15 to $18.50 depending on the position.
However, regional lifeguard trainer and water safety supervisor positions, for example, both start at $27 per hour.
Seasonal staff is required to work weekends and holidays, but Shinske said the State Park Service will work with students and teachers whose availability may be limited.
Most jobs are outdoors.
What are the benefits of working a seasonal job at a New Jersey state park, forest, or historic site?
This is a great job if you love working outdoors and if you love working with people, Shinske said.
"This is also a great opportunity to consider this kind of work as a stepping stone to an environmental career. A lot of the positions that we offer in seasonal roles are positions that are available full-time if you decide to pursue an environmental track," Shinske said.
Jen Ursillo is a reporter and anchor for New Jersey 101.5. You can reach her at jennifer.ursillo@townsquaremedia.com
Click here to contact an editor about feedback or a correction for this story.
OMG! Cutest pets in New Jersey!
More From Cat Country 107.3