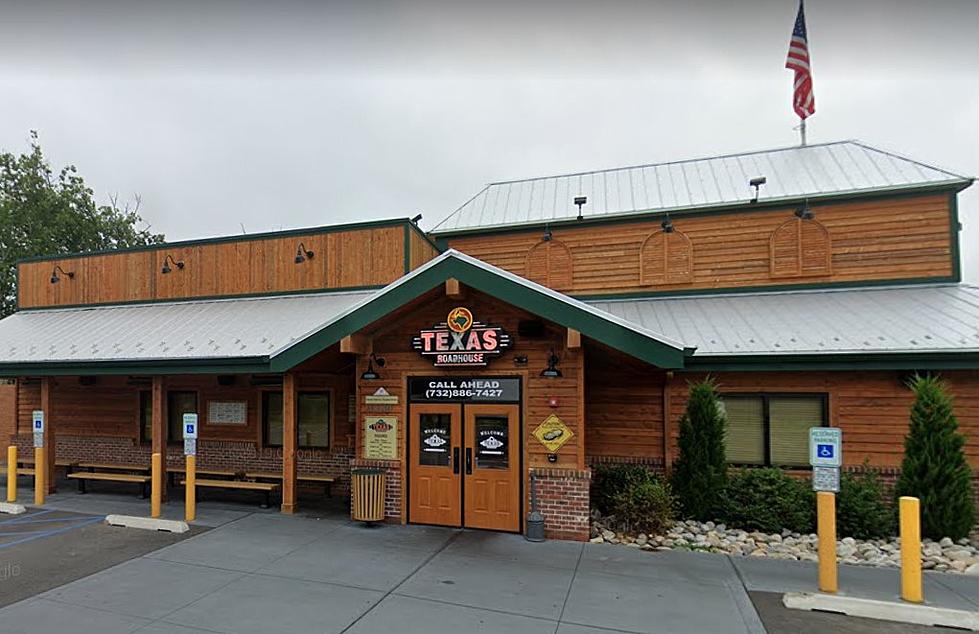 The Truth About Texas Roadhouse's Newest New Jersey Location
Google Maps
Last week we got word that Texas Roadhouse restaurant would be opening another New Jersey eatery.
Understandably, there's a lot of excitement, but there's also a lot of misinformation and rumors. Let's set the record straight.
Texas Roadhouse is a very popular grille-style restaurant. You may have been there before.
They are located all over the country, and all over Jersey. There's a Texas Roadhouse in Howell as a matter of fact.
Some of the menu items that are favorites include the Cactus Blossom.
If that looks familiar, yes, it is another take on Outback Steakhouse's Bloomin' Onion. It's still very tasty.
If you want a legit loaded potato, here you go.
Oh, Texas Roadhouse knows how to do steak.
Here's what we know about the newest NJ Texas Roadhouse.
It was first reported by Patch that:
The Toms River Township Council approved a resolution Wednesday night authorizing the transfer of a retail consumption license from Ocean Ventures Liquor LLC to Texas Roadhouse.
Usually, when a liquor license is approved it means it's a go for a restaurant or bar. It's one of the biggest obstacles in the planning process.
Patch also got a look at the transfer application.
The address listed is 1201 Hooper Avenue in Toms River.
That would place Texas Roadhouse either in or around Ocean County Mall.
A couple of people in the know at the mall told me that the new Texas Roadhouse will be a free-standing restaurant very similar to the way Bahama Breeze is set up.
However, it was discovered by Patch that the Texas Roadhouse website has the new location listed as 1250 Hooper Avenue.
If that is indeed true, it would put Texas Roadhouse in the area of the thriving B2 Bistro + Bar.
B2 was quick to calm the nerves of loyal customers of the restaurant by taking to social.
Texas Roadhouse has yet to announce exact plans including where they are building or an estimated opening date.
Watch this space. We'll keep you posted.
Every NJ pizza joint Barstool's Dave Portnoy has reviewed
Dave Portnoy, commonly known as El Presidente, is the founder of Barstool Sports. Somewhere along the way, he decided to start reviewing local pizzerias, and the concept took off. Here is every New Jersey pizzeria Dave has stopped in, along with the score he gave them.
Every Amazing New Jersey Restaurant Featured on Diners, Drive-Ins and Dives
More From Cat Country 107.3