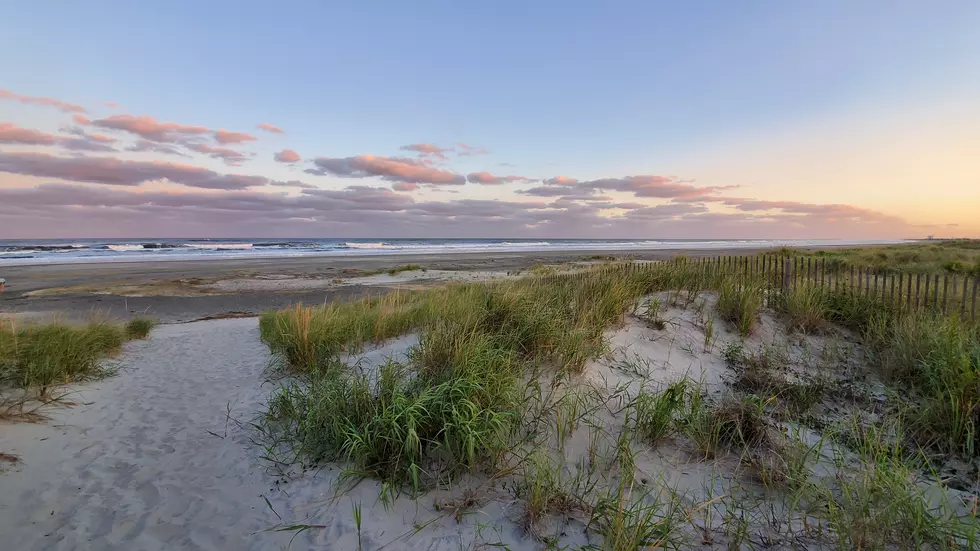 This Really is the Best Time of the Year Down the Shore
Chris Coleman, TSM
We already know that the shoulder seasons (before Memorial Day and after Labor Day) are the best times to spend time on the beaches in South Jersey -- but if you still need proof...
I took a drive down to Cape May County the other night (it happened to be the last day of summer) mainly to see what they waves were like with Hurricane Teddy out in the ocean. While the waves weren't anything overly remarkable (mainly because it was low tide when I arrived), I was treated to a spectacular sunset.
And spectacular it was -- and besides the two or three other people on the beach, I had it all to myself.
That's the beauty of this time of year. We live in a state of nine million people and you can still have a beach all to yourself.
With all of the stuff (I'm not allowed to use a more colorful word) that we've been dealing with this year, sometimes it's great just to stand on the beach, watch the sky, listen to the waves, and escape from everything for a few minutes.
If you find yourself stressed-out, carve-out a little time for yourself and head to the beach.
Enter your number to get our free mobile app
Sunset on the beach in Cape May County on the last day of summer, 2020