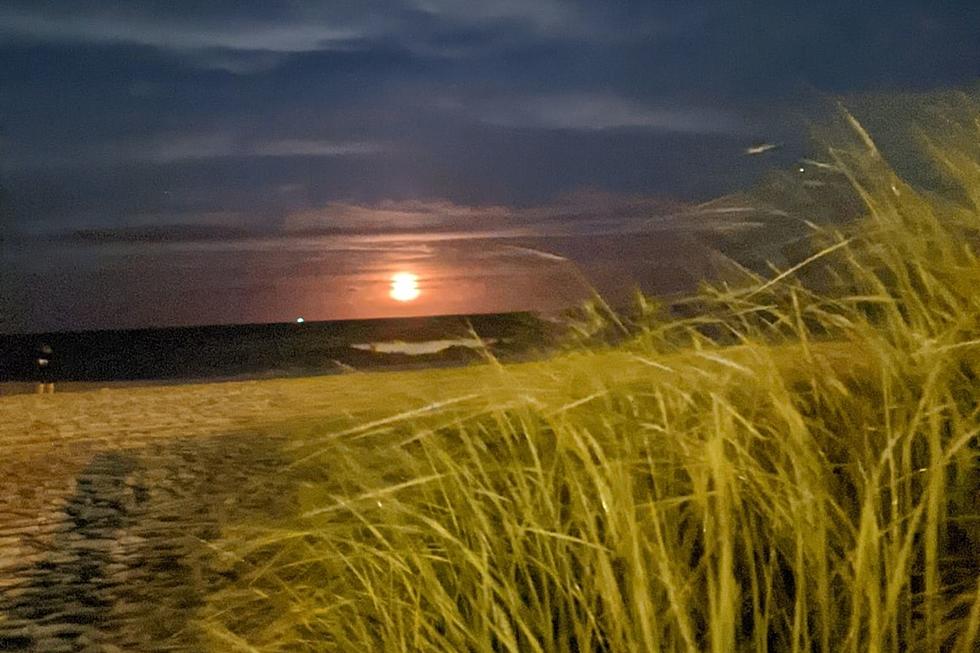 Unique fall facts about the NJ Shore you probably didn't know
Strawberry Moon over the ocean in Bradley Beach (Patti McCormick)
Autumn across New Jersey is a beautiful time of year. From fall foliage to crisp cool air, The Garden State is a fantastic place to enjoy everything fall has to offer.
Inland, we have plenty of fall activities from apple picking to hay rides. But don't forget about the Shore regions.
As a Jersey Shore native, I've always loved this time of year at the coast. Not only are the beaches emptier, but the weather is oftentimes perfect (not to mention, live entertainment all year long).
The weather also has a perfect mix as it transitions from summer to winter. Starting off with occasional warm days but without the crowds.
Then, when the weather starts to cool off, it's pure perfection. Yes, the days are shorter, but the dry, crisp air feels great.
And there's so much more to enjoy, as you'll see below. If you're not familiar with this region during different times of the year, then I urge you to take a day trip. Trust me, you won't be disappointed.
Check out these fun facts about the Jersey Shore and see why fall is such a great time of year along the coast. And even though locals may know about many of the items on this list, I'm sure they would agree that it's a wonderful time of year to enjoy.
Unique fall facts about the Jersey Shore you probably didn't know
For our visitors, check out these six fun facts about the fall season along the Jersey Shore.
Windfarm projects proposed for NJ coast — and what they might look like
These are the wind energy projects approved for and planned for the ocean off the coasts of New Jersey and New York. While the projects have the support of officials who say they will stimulate the local economy and create renewable energy to power millions of homes, many coastal residents have raised concerns about how the projects will impact tourism and the environment.
The gallery includes competing photosimulations — those on file with the federal
Bureau of Ocean Energy Management
and those recently commissioned by a group opposed to the wind farm development.
The above post reflects the thoughts and observations of New Jersey 101.5 Sunday morning host Mike Brant. Any opinions expressed are his own.
More From Cat Country 107.3