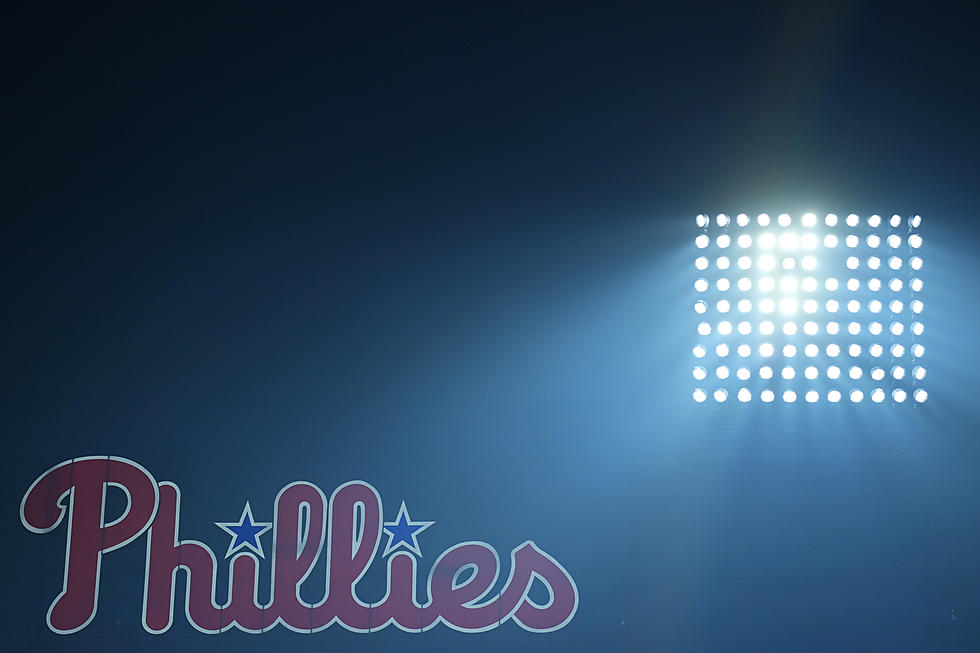 This Once In A Lifetime Golf Experience Is Coming To Citizens Bank Park
Getty Images
One of the coolest golf experiences is coming to Citizens Bank Park, so if you're a golf fan, you need to check this out. Upper Deck Golf is a golfing experience that sets up shop in local stadiums throughout the country.
It allows fans to tee off in their favorite football and baseball stadiums from the upper deck area and by the looks of it, it seems pretty awesome. By the looks of their website, it almost looks as if they put a Top Golf set up inside some of the country's most famous sports stadiums, and soon Upper Deck Golf is collaborating with the Philadelphia Phillies.
It was just announced that although you may have to wait sometime, Upper Deck Golf will be making its way to Citizens Bank Park this November.
Before reaching Philadelphia, this golf experience will be stopping it cities like Cleveland, Chicago, Pittsburgh, St. Louis, and after Philadelphia will be heading to Detroit, Denver, Seattle and Twin Cities.
It seems as though the Philadelphia dates were just announced, so tee times are not officially up for grabs yet, but you can sign up for early access now.
There are two different ways to experience Upper Deck Golf when it makes its way to Citizens Bank Park. You can buy a 'Standard Tee Time' or upgrade to the 'Vip Tee Time'.
It looks as though the tee times book quickly, so if this is up your alley, I suggest joining the weight list. Upper Deck Golf is hitting Citizens Bank Park from November 16 to November 18 of this year. Find more info on their website, here!
Look Inside: Philadelphia's Most Expensive Penthouse
Located in the prestigious 500 Walnut Building, the two-story penthouse is currently the most expensive residential property for sale in Philadelphia, Pa. It was just listed at a whopping $25.9 million! So we've dug in to see what makes it so impressive.
These are the Hottest Pop Concerts Happening in Philadelphia in 2023
2023 will bring some of the best concerts from some of our absolute favorite artists to Philadelphia (including Taylor Swift, Ed Sheeran and P!Nk.). Here's a COMPLETE list of all of the shows (so far) & even details on how you can get tickets to Philadelphia's hottest concerts of 202
More From Cat Country 107.3