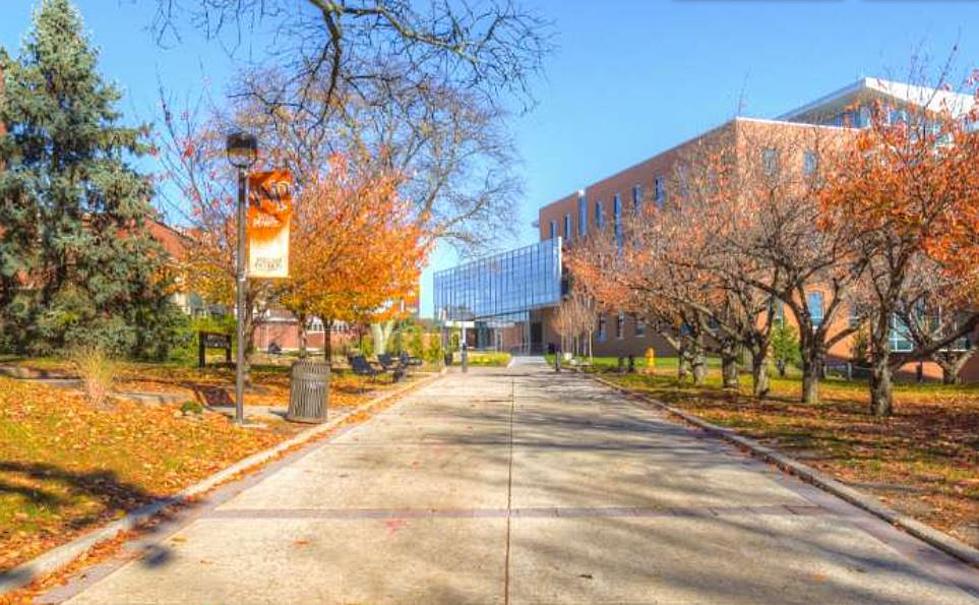 NJ university debuts school of nursing for the fall semester
William Paterson University (Virtual tour at wpunj.edu)
💉 William Paterson University has a brand new School of Nursing
💉 The university has had a nursing program since the 1960s
💉 The School of Nursing features six patient simulation labs
---
WAYNE — William Paterson University has had a nursing program in place since the mid-1960s. But the program has grown substantially over the past few years and the university felt it was important to have a school of nursing.
That became a reality for the start of the fall 2023 semester, as William Paterson's School of Nursing within its College of Science and Health opened its doors for the first time.
Why the need for a School of Nursing?
It's no secret there has been a significant need for nurses in New Jersey and around the country, which played a role in the need for the school of nursing, said Joshua Powers, provost and senior Vice President for Academic Affairs.
But he also said William Paterson found a way to better deliver on the capacity problem that has been confronting the state.
"We launched a fully online component of our nursing program so students can come to campus and get a nursing bachelor's degree for example, but we also have the opportunity for RN to BSN degrees and graduate degrees that are online. In the last four years, we have gone from 400 undergraduate students in our nursing programs to today, we have over 1000," Powers said.
At the graduate level, the number of students went from 200 to 700. A school of nursing will allow the university to leverage that experience through partnerships with area health providers, he added.
William Paterson has a unique mission. It is both a Hispanic-serving institution and a minority-serving institution. There is a large population of students of color.
"We are graduating a lot of students of color into the nursing profession which is an especially important need out there and that is something we are immensely proud of," Powers said.
What does the school look like?
The William Paterson School of Nursing is housed inside University Hall.
The first thing people will notice when they walk through the doors is the extent of simulation laboratories where students can learn bedside experiences. They range from birthing rooms to homecare settings where there is a simulation of a messy room and the barking dog and how to deal with those realities when nurses go into the field, Powers said.
What are some of the nursing school programs?
There is a bachelor of science and nursing program which is a four-year program. But for those who have an associate degree and want to get a bachelor's degree, they can do that fully online.
"They are working professionals as nurses and at the same time, they're going to school. Because of the way we built that curriculum, they are able to do both at the same time," Powers said.
What sets the WP School of Nursing apart from other NJ nursing schools?
Powers credits the scaling that they've done and the partnerships that they've built for the school's uniqueness.
For example, William Paterson works closely with St. Joseph's Hospital in Wayne. "We're working with them to develop some dual enrollment programs where a high school student who's a junior or a senior can get college-level classes that they're taking for college credit, say, in phlebotomy, and St. Joe's would hire them to work right there in the hospital during that particular period, and have that continue into the college," Powers said.
There is also a grant-related project with Atlantic Health Systems where they're helping to train nurses in the simulation labs.
There is also a grow-your-own program. That's a doctoral-level program. Nurses who are teaching with William Paterson also have an opportunity to get a doctoral degree.
So, if they're an adjunct professor at the university, they have the chance to get their doctoral at a reduced cost.
These are just some of the things that William Paterson is doing that are innovative and made possible even more so, through the School of Nursing, Powers said.
Who is Dr. Minerva Salinas Guttman?
Dr. Guttman has been named as the founding associate dean of the School of Nursing at William Paterson. Powers said Dr. Guttman brings with her decades of experience in the state of New Jersey and other places, both in private and public higher education, and nursing programs.
Dr. Guttman is very active and connected with all the hospital systems in New Jersey. She knows the importance of clinical site management.
She also has a lot of grant experience so being able to build partnerships for grants that can raise dollars for things like scholarships for students or do some powerful research in the field of nursing, are gifts that she brings, Powers said.
What is the hope for The School of Nursing?
"I hope it will leverage what's really critical to addressing the pipeline problem for nurses, and that is, they need nurses, and we need faculty. So, this School of Nursing is going to be able to leverage those partnerships, for example, I described, where we can actually have some of the nurses in the hospitals who are teaching for us in different capacities, whether it's a part-time experience, a leave of absence, or maybe when they're retiring, they have a chance to come back and give back in this way," Powers said.
Having that kind of a structure in the school will allow them to do this more actively, he added.
Why should someone aspiring to be a nurse attend William Paterson?
The university has one of the most affordable nursing programs in the state, which is very important, Powers said.
It has high-quality labs and simulation experiences. There's a lot of support for students preparing for the NCLEX exam which is required for nurses.
It's also about the access that William Paterson provides, he said. Nurses are not just about undergraduate experience. There's a lot of graduate experience so they can become specialized in certain areas like becoming nurse practitioners.
So, to be able to do that fully online makes it very doable while they're working, Powers added.
William Paterson is one of the top 5 percent nationally for social mobility. The number of students that come in from lower economic levels, graduate into good paying jobs, and nurses are good paying jobs, Powers said.
This financially helps not only the student but their families because many of them are first generation in college.
Report a correction | Contact our newsroom
Windfarm projects proposed for NJ coast — and what they might look like
These are the wind energy projects approved for and planned for the ocean off the coasts of New Jersey and New York. While the projects have the support of officials who say they will stimulate the local economy and create renewable energy to power millions of homes, many coastal residents have raised concerns about how the projects will impact tourism and the environment.
The gallery includes competing photosimulations — those on file with the federal
Bureau of Ocean Energy Management
and those recently commissioned by a group opposed to the wind farm development.
More From Cat Country 107.3