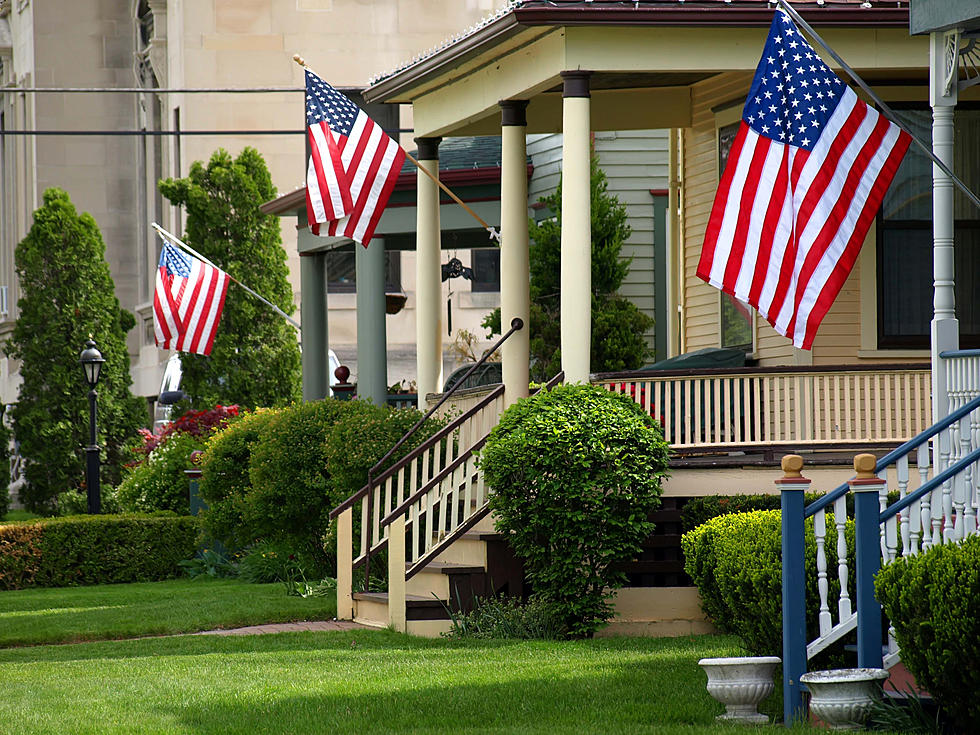 5 New Jersey Hometowns Named 'Best Places to Live in America'
summersetretrievers
New Jersey is great. Full disclosure, I may be a little partial. I've lived in the Garden State my entire life.
I visited many other spots of the country, but I always end up coming home.
Why? I ask myself that same question sometimes. There's the traffic, taxes, and congestion.
Ultimately, I enjoy the four seasons, quick access to the beach and city, and diversity.
The lifestyle website Stacker put together its list of the 50 best places to live in America.
But, what exactly qualifies a "place" to be best? While a lot could be subjective I suppose, Slacker relied on a rundown by Niche that calculated data like cost of living, educational level of residents, housing, and public schools.
Based on those factors, 5 New Jersey towns landed in the top 50 for livability.
#42 - River Edge, New Jersey
Located in Bergen County, Stacker said:
River Edge traces its history as a European settlement to the late 1600s and Cornelius Matthew, a Swedish land-clearer. The area was then called Tantaqua's Plain or Aschatking, which meant "at the narrows, where the hill comes close to the river." Today it offers the River Edge Cultural Center, a nonprofit museum and cultural center run by volunteers, and a library. The Bergen County Historical Society is raising money for a new museum at the historic "New Bridge Landing," an important Revolutionary War spot.
#37 - Ridgewood, New Jersey
This is another desired Bergen town. Stacker commented by saying:
Ridgewood is about 20 miles from midtown Manhattan, serving as a wealthy bedroom community for New York City. During the American Revolution, soldiers engaged in skirmishes with the British in the churchyard of its Reformed Church.
#24 - Ho-Ho-Kus, New Jersey
Not only is it fun to say, Ho-Ho-Kus is a town that many in New Jersey want to live in. Here are Stacker's thoughts.
A 1.7-square-mile suburb in Bergen County established in 1698, Ho-Ho-Kus is about 20 miles from New York City. Its name reflects its Native American origins—the area was home to the Lenni Lenape tribe—and likely was derived from "Mah-Ho-Ho-Kus," a Delaware Indian term meaning "The Red Cedar," though there are other possibilities. Ho-Ho-Kus retains its small-town atmosphere and remains a tight-knit and safe place to live.
#16 - Princeton, New Jersey
This is the first Jersey town spotlighted that isn't from Bergen County. From Stacker:
Besides being home to Princeton University and the Institute for Advanced Study, the city has been recognized as a healthy place to live, with lots of commuting options, as well as having tackled social and economic issues with creativity. It boasts parks and a wildlife refuge and is a semi-wooded community with various types of housing, including an affordable housing program.
#8 - Princeton Junction, New Jersey
Princeton Junction is very often said to be the very best place to live in New Jersey for a variety of reasons. Here's what Stacker had to say:
Princeton Junction, an affluent area, has a suburban feel with low crime rates and highly rated schools. Residents are conveniently positioned near grocery stores, restaurants, playgrounds, and theme parks.
The 25 Most Dangerous Cities in New Jersey
More From Cat Country 107.3