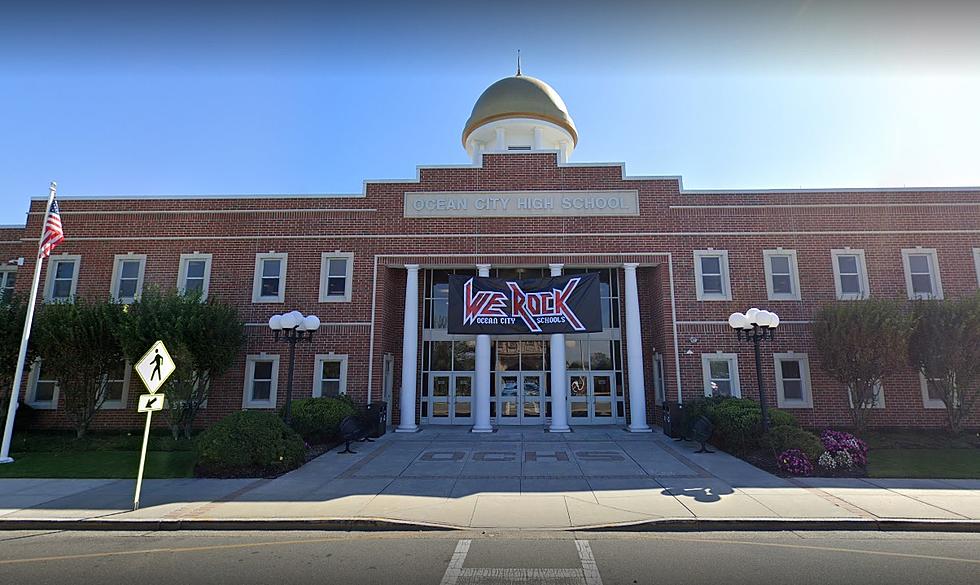 7 South Jersey School Districts Make The List Of NJ's Top 25 Best Paid
Google Street View
According to a new list, if you're a teacher in one of the many South Jersey school districts, you're getting paid pretty well.
Seven South Jersey school districts have made a list published by NJ.com that compares a teacher's median salary from twenty-five different districts across the state. Is it happens, South Jersey's home to seven of the top 25. Honestly, after the year this part of the state's had to experience with COVID-19 and virtual learning, they should probably be given a raise. Better yet, the state should pay the parents who had to make sure the kids were getting all the work done.
It makes perfect sense why college graduates would want to move to our region to become teachers. They definitely won't be hurting for money. The median salary for the district that happens to fall at number 25 on the list is over $88k; $88,575 to be exact. Who falls at 25 on the list? Atlantic City. Since they're number 25, that means every other district mentioned from here on out makes MORE than that.
Next to appear on the list from South Jersey is the Lower Cape May Regional School District whose teachers are making a median of over $89k.
Mainland Regional falls at number 21 on the list with teachers making $89.5k and some change.
South Jersey doesn't show up on the list again until you get to the number 16 spot which is occupied by the Ventnor School District. Ventnor's teachers have broken the $90k mark.
This next school district will surprise everyone not because it made the list, but because the teachers there aren't paid the most. Ocean City takes the number 13 spot on the list with teachers making a bit over $91,000 on average.
The last two school districts to make the list come in at number 6 and number 4. First up, number 6 on the list of Top 25 School Districts with Highest Paid Teachers is Brigantine. Brigantine's teachers' median salary is almost $96,000 where as Margate, who takes the number 4 spot on the list, has a median salary of about $96,600.
So, to recap: from lowest to highest median salary per school district
25.) Atlantic City - $88k
23.) Lower Cape Regional School District - $89k
21.) Mainland Regional School District - $89.5k
16.) Ventnor - $90k
13.) Ocean City School District - $91k
6.) Brigantine - $96k
4.) Margate - $96.6k
It's probably safe to assume that after reading this, a lot of people are rethinking their entire career paths. Check out the FULL LIST here.
Source: NJ.com
South Jersey's Favorite Candy Shops
MUST SEE: Weird New Jersey Town Names
More From Cat Country 107.3