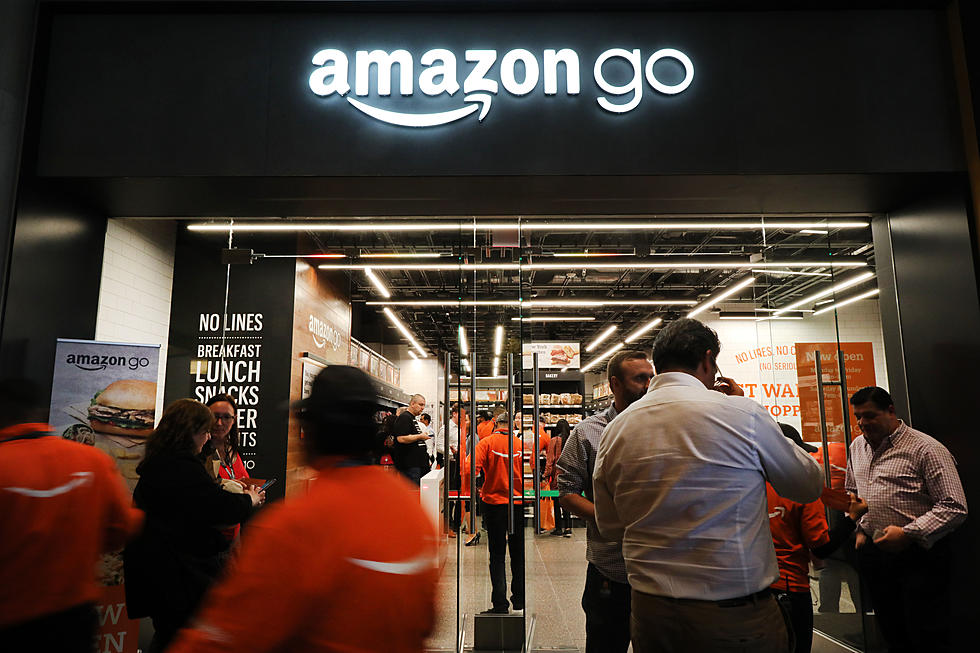 Get Ready To Walk Into South Jersey's First Real-Life Amazon Store
Spencer Platt/Getty Images
It's doubtful that you've ever imagined yourself physically walking into an Amazon store, right?
It's safe to say that most people never have. Now, however, South Jersey residents can start picturing what that might look like. That reality is closer than you think. Apparently, a brick-and-mortar version of the beloved online retailer will soon be making an appearance in one of South Jersey's biggest malls: Cherry Hill.
NJ.com reports that plans have been made for an Amazon store to open up close to Macy's in the Cherry Hill Mall. Other stores within that vicinity include the Apple Store, Bath and Body Works, and Lady Foot Locker. Though, most South Jersey residents don't know what to expect from Amazon in the flesh, this won't be the first store the retailer's opened up in the Garden State. In fact, there are already two in New Jersey. One is located in East Rutherford, the other in Wayne. So, if people in the South Jersey region don't want to travel too far to experience Amazon, the PHYSICAL store, it's safe to say this new one in Cherry Hill will likely experience pretty decent foot traffic.
This is some pretty epic news considering there are only 33 physical Apple 4-Star stores in the United States so far. That will be changing soon, though, since Jersey's newest addition is one of 10 more currently in the works throughout the country.
There hasn't been an official date confirmed for the opening yet, however it is slated for the early portion of 2022. Get all the details HERE.
Source: NJ.com
Holiday Shopping No More: 15 NJ Stores You Can Never Shop at Again
Let's take a walk through a virtual vintage shopping mall that features nothing but stores that can no longer be found in the great Garden State.
A list of NJ malls where you can get photos with Santa this holiday season
More details and locations will be added as the holiday season progresses, so please check back often for updates. Malls are listed in alphabetical order.
37 New Jersey Restaurants So Good They Should Be Franchised
From the streets of Cumberland County to the sands of the Jersey Shore, there are many restaurants you know and love SO MUCH you think more people should be able to enjoy them.
7 Places to eat or drink that are worth the weekend drive
More From Cat Country 107.3