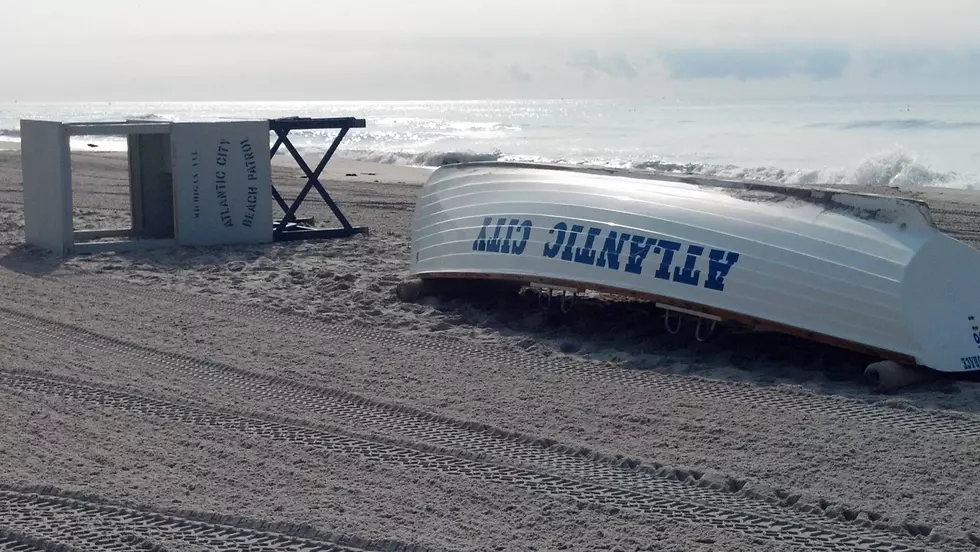 Atlantic City Cops Rescue 10-year-old Boy Stuck in Surf
TSM
Thanks to a pair of Atlantic City police officers, a story involving a 10-year-old boy who was stuck in the surf has a happy ending.
The ACPD says two officers responded to the ocean at South Carolina avenue just after 8:00 last Thursday evening for the report of a swimmer that was screaming for help. Cops say the swimmer, a 10-year-old boy from Philadelphia, had his foot stuck in a wood groin that prevents beach erosion. The boy, who could not free himself, was in chest-high water and waves were crashing over his head.
One of the officers, who was a member of the Atlantic City Beach Patrol, entered the water and rescued the boy by pulling him from the wood.
The boy was treated on scene for an injury to his lower leg. The officer that rescued the boy was taken to ARMC-City where he was treated and released for an injury sustained during the rescue.
The Atlantic City Police Department reminds everyone to not go into the ocean if the beach is not protected by a member of the beach patrol. This is not only for the safety of the swimmer, but for someone that may need to rescue them.
More From Cat Country 107.3