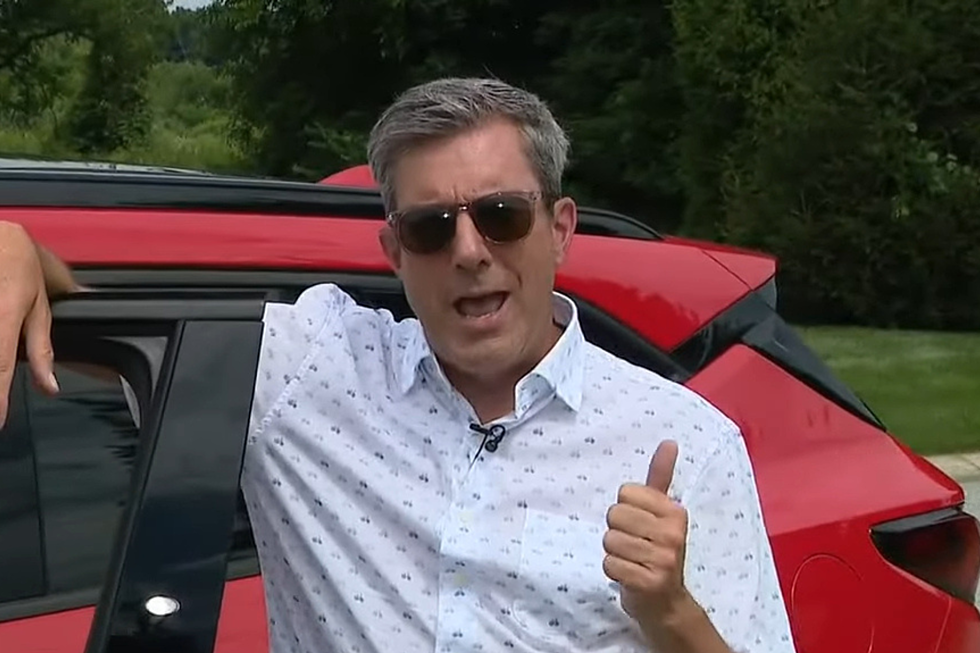 Fox 29's Beloved Morning Traffic Anchor, Bob Kelly, Assaulted at the Jersey Shore
Fox29 via YouTube
A beloved face of Philadelphia morning TV was reportedly the victim of a physical assault over the weekend.
Reports say that longtime Fox 29 morning traffic anchor, Bob Kelly, is recovering after being assaulted at an event, which was held in a bar on the Jersey Shore Sunday afternoon.
The Inquirer was the first to report the news on Monday afternoon.

The Inquirer reports that Kelly was hosting an event at Oar House Pub in Sea Isle City, NJ on Sunday afternoon when the incident occurred. A man filmed himself pouring beer onto Kelly's head and shoulders, sources told the newspaper. When the veteran TV anchor reportedly swatted away the beer, the man responded by punching Kelly in the face, The Inquirer says.
You can click here to read more of The Inquirer's exclusive reporting. 
Earlier in the day 94.5 PST saw rumors of the incident surfacing online, but we haven't been able to independently confirm the news. So we have reached out to Sea Isle City Police, but as of Monday afternoon, have not heard back.
Kelly was reportedly taken to a local hospital, but The Inquirer's sources say he did not suffer any serious injuries.
A manager at the bar confirmed to CrossingBroad.com that the incident took place during what appears to have been a charity event for "Kelly's Kids." The organization, run by Bob, is a non-profit that collects donations for area pediatric hospitals.
Meanwhile, neither Kelly nor the TV station has issued a statement about the incident, so we don't know for sure if he'll return to the station's morning broadcasts on Tuesday. Kelly is typically off on Mondays in the summer so his absence from this morning's broadcast was not a surprise.
As for the suspect in the incident, The Inquirer says they were arrested. However, Sea Isle City's police department has not issued any official confirmation at this time.
We'll update this story as soon as we have more information.
In the meantime, we're wishing you a speedy recovery, Bob!
Where Are They Now? Looking Back at Philadelphia TV's Most Famous Anchors
From John Bolaris to Larry Mendte and from Lisa Thomas-Laurie to Renee Chenault-Fattah, Philadelphia's media landscape has been shaped by some of the nation's most iconic anchors (and reporters). But where are they now? We take a look back:
More From Cat Country 107.3