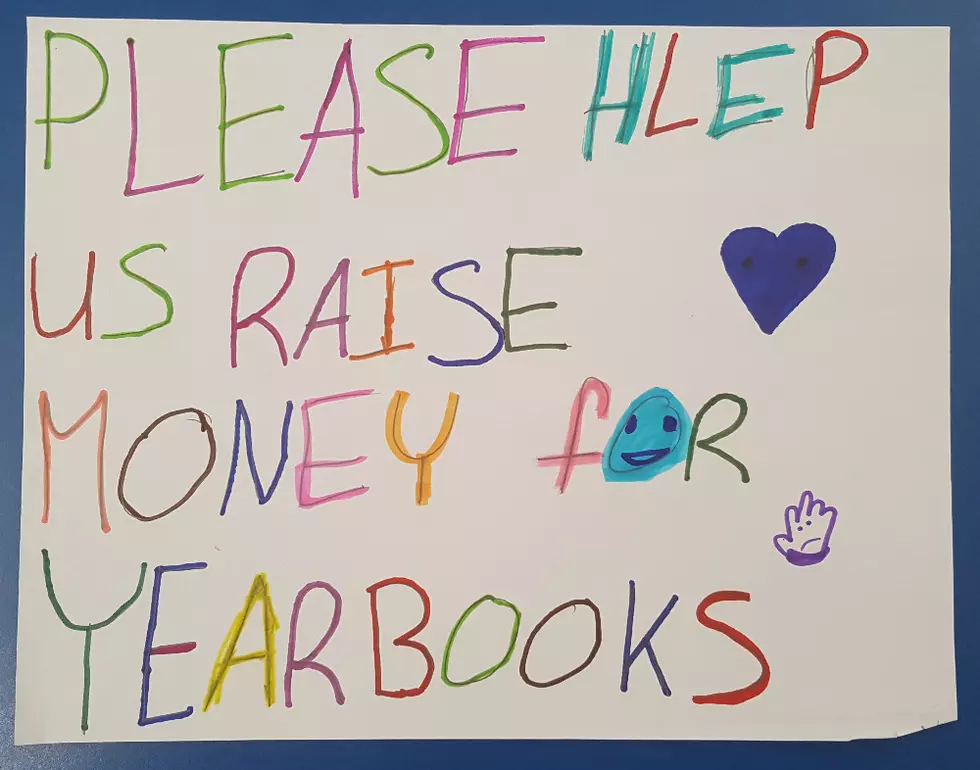 Cape May City Elementary Will Provide Yearbooks For All Students!
Credit: Nicole O'Rielly via gofundme.com
With Summer right around the corner, and the school year coming to an end;  Cape May City Elementary School wanted to make sure that each student had something to remember their year and their classmates by... a yearbook!
Participating in Youth Arts Programs, local service projects, as well as after school activity/clubs;  Cape May City Elementary is a small community school with so much to offer!
I had the privilege of speaking with Nicole Cooper,  who has been doing a little #DailyDoseofGood of her own. Nicole has been the Yearbook Club advisor for the past two years at CMCE, where she began to notice a common trend that occurs at the end of each year; only about half of the students purchase the school yearbook that the yearbook club students have worked diligently planning, designing, and producing all year long.
Determined to make a change, Nicole said, "I set a personal goal for myself that would benefit all our students. I wanted every student at Cape May City Elementary School to receive a free yearbook for the 2016-2017 school year." 
This year, the school holds 207 students in grades pre-school to sixth grade. The student population is always fluctuating from year to year since the majority are dependents from active members of the United States Coast Guard. Cape May is the only training center for the Coast Guard and is also a resort town with very few year-round jobs for parents to support their families.
"Being a United States Coast Guard dependent myself, I still reminisce on my childhood and bring out my yearbooks to relive those big memories from my elementary school years. You open the pages and wonder; 'What ever happened to Johnny Smith?' or 'I cannot believe my mom let me wear that to school!' As my third year being the yearbook coordinator, I wanted all the students at Cape May City Elementary School to be able to relive these memories -- even when they're in their thirties."
With so many connections that the school has made within our community, Nicole reached out and made a GoFundMe page one day afterschool explaining her personal goal of wanting every student recieving a yearbook at no cost to come June 2017.
The community generously responded so much quicker than Nicole, and the yearbook club, had anticipated; within the first two hours of posting the donation page, the team already had a fourth of their $1,100 goal!
Within a month timeframe, and 188 shares on Facebook, Cape May City Elementary School reached their goal and the Yearbook Club members were ecstatic to hear the big news! The club celebrated by writing 'Thank You' cards to all of 36 donors who had donated, for helping provide yearbooks for every student, at no cost.
Nicole and her yearbook club members want to reiterate to fellow teachers, board members, parents, siblings, friends, grandparents, aunts, uncles, everyone..."I cannot say it enough. Thank you for making this possible!"
On behalf of Cat Country, thank YOU Nicole for your selfless act in making sure your students have something to document their memories by.
And way to go Cat Country! That's what #DailyDoseofGood is all about!
---
More From Cat Country 107.3