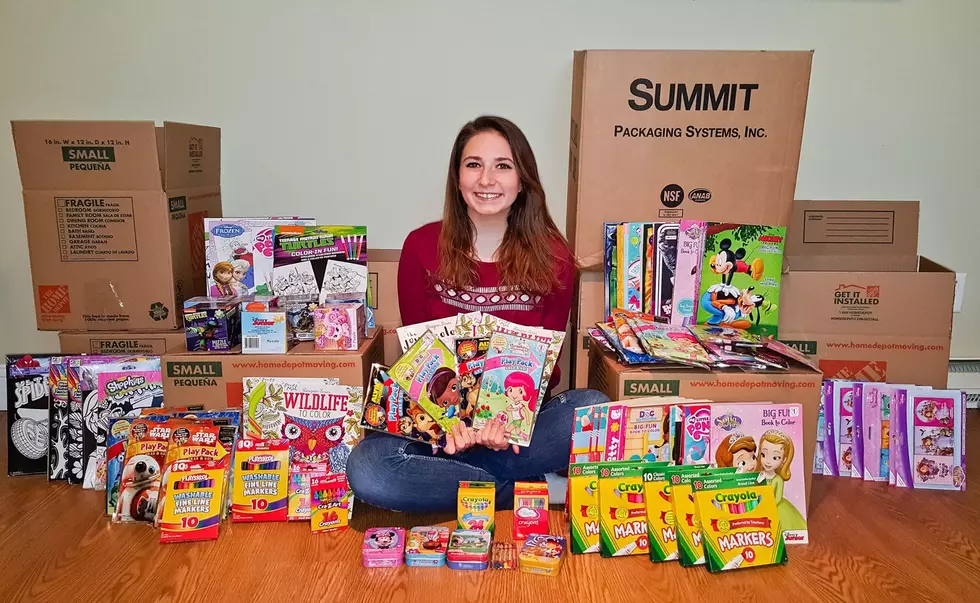 Cape May Girl Trades Her 16th Birthday To Help St. Jude Kids Instead
Credit: Michelle Hayes
This Daily Dose of Good shines a light on 17 year old Savannah Hayes, a senior at Lower Cape May Regional High School.
Back in 2016, Savannah was given the option by her parents:  To have a Sweet 16,  or to use her birthday as a way to give back and change someones life.
In which case, she reached out to St. Jude to volunteer and began a collection for the kids in need.
I don't think the family really anticipated how big Savannah's St. Jude project would get because with the help of social media, friends, and family--they were getting donations left and right!
Once they set a date to travel and unload the SUVs filled with goods...Savannah was able to take a tour and volunteer for the day by doing a craft with the kids!
Initially Savannah and her family were a little nervous because we knew that there would be kids there fighting to live. But Mom Michelle says,
from the time we walked in the doors of St Jude, we didn't stop smiling or laughing. The joy that those kids have and the fun that comes from that hospital is life changing. We left that day and as we walked to the car, we all looked at each other and said "We are doing this every year".
And that's exactly what they did! They hit social media, began collecting items to bring, volunteered with the kids, and also donated blood.
They now spend all year, every year,  raising money for St Jude in any way they can.
This past year they invited St. Jude to the New Jersey Fire Expo in Wildwood and in turn, helped them raise over $5,000.
The family hopes that Savannah's St Jude Project continues to be a yearly event for future generations to come! Which is why this year, Savannah is accepting donations, monetary or material, that anyone is willing to donate to these children in need
You can donate via Amazon Wishlist or through Savannah's website, where you can find all the info, pictures, donation links and more!
Also check out the event on Facebook and Paypal for more details and ways that you can donate to such an amazing cause!
More From Cat Country 107.3