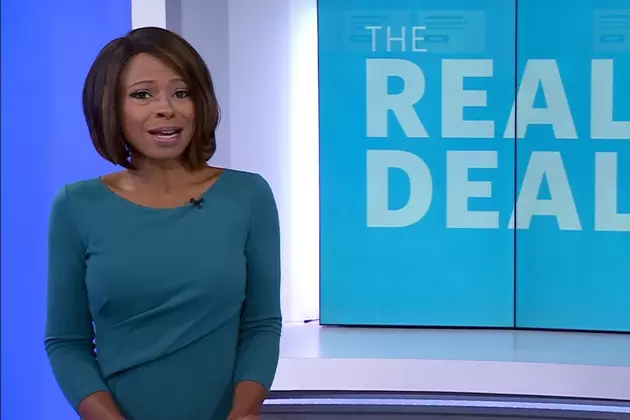 Beloved News 12 New Jersey Anchor — Carissa Lawson — Finally Breaks Silence About Departure
News 12 via YouTube
After more than a decade of waking up New Jersey on TV, a longtime personality has departed the state's only TV morning news show. And for the first time since her departure, she's speaking out about it.
It felt like for several weeks fans were wondering what happened to News 12 New Jersey's Carissa Lawson. Many viewers started posting to social media wondering where she was this summer, as she appeared to be suddenly absent from the station's morning programming.
Of course, during the busy summer season, many viewers hoped it was just an extended use of vacation time for the veteran TV anchor who started at the station in February 2011.
For those hoping for her return, unfortunately, that won't be happening. Carissa shared a bit of an update on social media yesterday (Wednesday, September 6) to confirm that she did depart the TV station.
"Over the past three months I have been truly touched by the viewers who have reached out to me to tell me how much they miss me on the morning show," Lawson said in a message posted on Facebook.
News 12 New Jersey Promotes Nick Meidanis to Anchor Morning Broadcast
In July, News 12 announced they added Nick Meidanis to Mornings on 12 as an anchor. Meidanis was born and raised in New Jersey and has worked for News 12 for nearly 10 years before joining the New Jersey-based TV morning show.
We reached out to News 12 New Jersey's parent company, Altice, for a statement about the changes to their morning show. However, as of Thursday evening, we have not heard back.
Carissa Lawson's Departure Surprises Viewers
Lawson's LinkedIn profile indicates that she officially departed the TV station in June 2023. Since then she's been receiving messages of support from viewers and fans across the state, she says.
"I have been receiving messages almost every day. Honestly.. Some of you have moved me to tears with your kind words," Lawson wrote in the emotional Facebook post.
It's unclear what's next for Lawson, who is a graduate of NYU. Previous stops have included work in Wilmington, NC, Louisville, KY, and CBS News before arriving at News 12 New Jersey.
As a result, it sounds like she's enjoyed the time off this summer.
"I've had the most amazing summer spent with my daughter and I will never, ever regret that," she said. "In fact, I am grateful beyond anything I could ever fully explain."
We'll miss you on our TV screens, Carissa!

Where Are They Now? Looking Back at New York City TV's Most Famous Anchors & Reporters
From Sue Simmons and Roz Abrams to Ernie Anastos and Jim Rosenfield, New York City's media landscape has been shaped by some of the most iconic anchors (and reporters) ever. But where are they now? We take a look back:
More From Cat Country 107.3