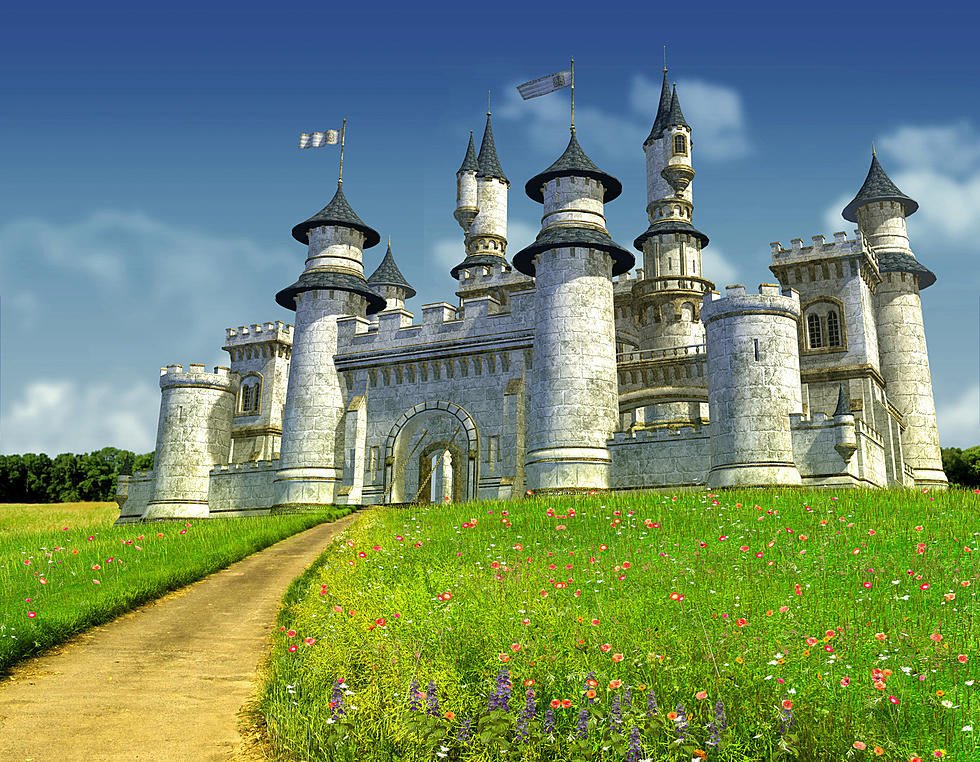 Did You Know There's an Enchanted Castle in West Windsor, NJ?
ratpack223
Here's a little known fact. There's a castle in West Windsor, NJ. Yes, an actual castle, like you'd see on tv or in the movies...and it's been there for a long time.
Maybe you already knew about the Castle. I did. When I growing up, it used to be a treat for my sister and I when our parents would turn off  Route 1 and drive us past it on the way home from Quaker Bridge Mall or the Lawrence Shopping Center, or wherever we were coming from nearby.
We would ooooo and ahhhh as we slowed down to take a look (back then there wasn't much traffic on that road, now there are a bunch of condos and townhouses). To two little girls it was something straight out of a Fairy Tale tucked back in an enchanted forest.
The Castle is located at 96 Bear Brook Road, West Windsor.
Believe it or not, it was a private residence...the home of Joan and Scott Parry & their three children. Can you imagine growing up in a castle? Kiki Parry shared her thoughts. Click here to read them. Fascinating!
Let me give you a little bit of the history of The Castle, courtesy of the Historical Society of West Windsor.
It sits on 13 acres of land, at the end of a long driveway, adding to the mystery of the property. As kids, to get a peak of the turret through the big wrought iron fence on Bear Brook Road was a total thrill.
There was a sign out front, if I remember correctly bearing the name of the property...Tamarack Farms.
Joan and Scott Parry bought the property in 1972 and by 1976 construction began on their dream home...inspired by European Manor homes the couple had spotted on their many trips overseas. It took three years to complete...much of the work begin done by the Parry family.
A few years later, it became the headquarters of the Historical Society of West Windsor and Holiday House Tours began to benefit the Historical Society. I had no idea there were tours...I'm bummed I missed out on this...I would have loved to see the inside of the Castle I had only admired from afar.
The three-story Castle was decorated in a Victorian theme in all 26 rooms, like a museum. I wouldn't expect anything less. It was filled with ornate antiques and collectibles. The Historical Society says there was a set of bells that were once owned by P.T. Barnum. Very cool.
As the Parrys got older and their family grew up, it was eventually time to downsize and move on. The Castle was sold in 2014 to the President of Princeton Internet Marketing Direct. He had planned to use the annex part of the Castle for his business and live with his family in the rest. The Parrys are still nearby in a retirement community.
I'm going to take a drive by the old castle soon...it's been years...and I'm still fascinated, I'm sure you will be too.
LOOK: Popular fashion trends from the year you were born
Leg warmers, pillbox hats, and overalls are a few of the most memorable fashion trends over the last 100 years. Take a trip down memory lane and explore these trends.
LOOK: This is where homes are selling the fastest right now
Stacker
compiled a list of the metros where houses are selling the fastest, according to data from Redfin.
More From Cat Country 107.3