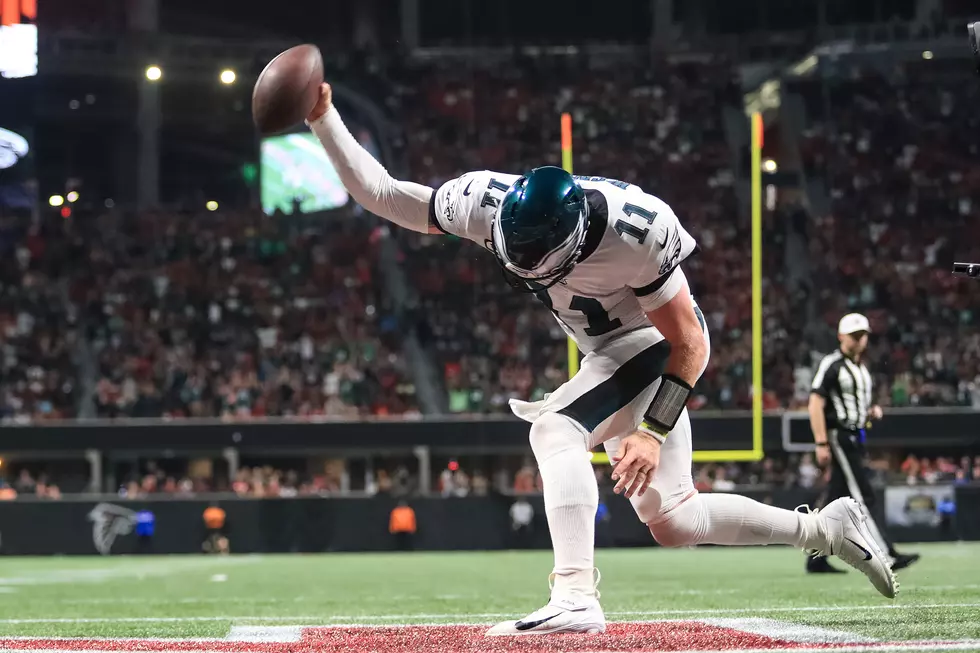 City of Philadelphia: No Fans in the Stands at Eagles, Phillies Games
Getty Images
If you are a diehard Eagles or Phillies fan and you can't wait to get inside a stadium to cheer-on your favorite teams, you better get your radio ready instead.
At a press conference Tuesday, Philadelphia Mayor Jim Kenney announced the city has banned events of 50 or more people on any public property through February 28th. That ban includes things like block parties, parades, and concerts. However, the ban does not include activities like demonstrations or protests, which are protected by the First Amendment, nor does it include events on private property — that would be things like events at concert halls and stadiums or weddings.
As for sporting events, which are held in private stadiums like Lincoln Financial Field and Citizens Bank Park, that's apparently a separate issue, technically speaking.
Philly.com quotes the city's Health Commissioner Thomas Farley as saying about the Eagles, "I do think that games can be played with the kind of safety precautions that they're proposing. I do not think that they can have spectators at those games. There's no way for them to be safe having a crowd there. I can't say what the plans are for the league, but from a safety perspective, they can play games but not [have] crowds."
Further, Managing Director Brian Abernathy said, "The Eagles are still going to be allowed to play, although without crowds. The Phillies will continue to be allowed to play, although without crowds."
Some media outlets initially reported the city's decision as Eagles' games were "exempt" from the ban, which they technically are -- the actual games can be played but a clarification from the city makes it clear that spectators won't be in the stands.
Enter your number to get our free mobile app
KEEP READING: Greater Atlantic City Area Athletes Who Played Games In NFL
More From Cat Country 107.3