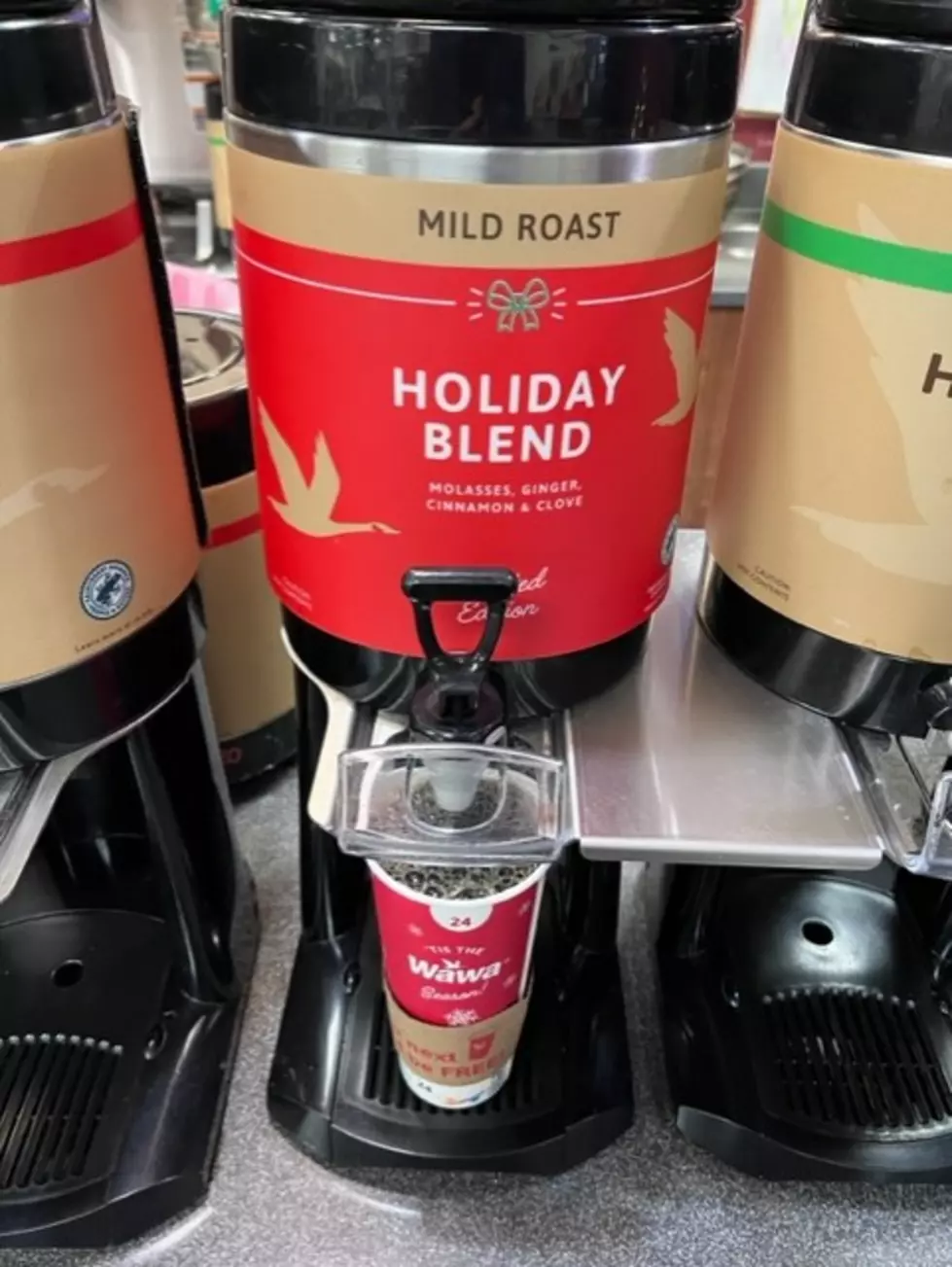 Here's How to Get Free Wawa Coffee in New Jersey Through the End of the Year
Shawn Michaels
I'd be doing you a disservice if I didn't tell you how to get free coffee.
There are several different types of coffee drinkers.  Some people can't function without it (that's me).  Others enjoy the drink on occasion, and there are some people who always have an emotional support cup of coffee on them at all times.
No matter what kind of coffee drinker you are, we all can appreciate a free cup.  And Wawa is blessing us with free coffee through the rest of the year, but there are some things you should know before you walk in for your free cup of joe.
First off, Wawa is being super generous and is applying this offer to any size hot or handcrafted iced coffee (not self serve).  I love this, because their handcrafted iced coffee drinks are some of my favorites, especially during the holidays.  I know I'll be running for a Peppermint Bark Iced Coffee!
Number two - this offer is only available on Tuesdays.  Which, if you ask me, is the perfect day of the week for a free pick me up.  Mondays always have the worst reputation, but I swear, Tuesdays sometimes drag on even longer.
The third thing you need to know before picking up a free Wawa coffee, is that you must be a Wawa Rewards member before participating.  Luckily, it's easy and free to set up a Wawa Rewards account.  You can register online or on the Wawa app, and then your offer will appear on the app every Tuesday.  It's easy to find - a notification will pop up that you have a new message, and once you tap that, it'll show you your code.
Wawa lists other benefits of being a rewards member on their website.
To recap, here's how you get free Wawa coffee through the end of 2022:
Sign up for Wawa Rewards and look for the code on your app
It must be Tuesday
You can only get a hot or handcrafted iced coffee
Happy sipping!
The 20 Dynamite New Jersey Diners That Are Too Tasty Not to Try
15 Beloved New Jersey Italian Restaurants Too Delectable Not to Try
Every NJ pizza joint Barstool's Dave Portnoy has reviewed
Dave Portnoy, commonly known as El Presidente, is the founder of Barstool Sports. Somewhere along the way, he decided to start reviewing local pizzerias, and the concept took off. Here is every New Jersey pizzeria Dave has stopped in, along with the score he gave them.
More From Cat Country 107.3