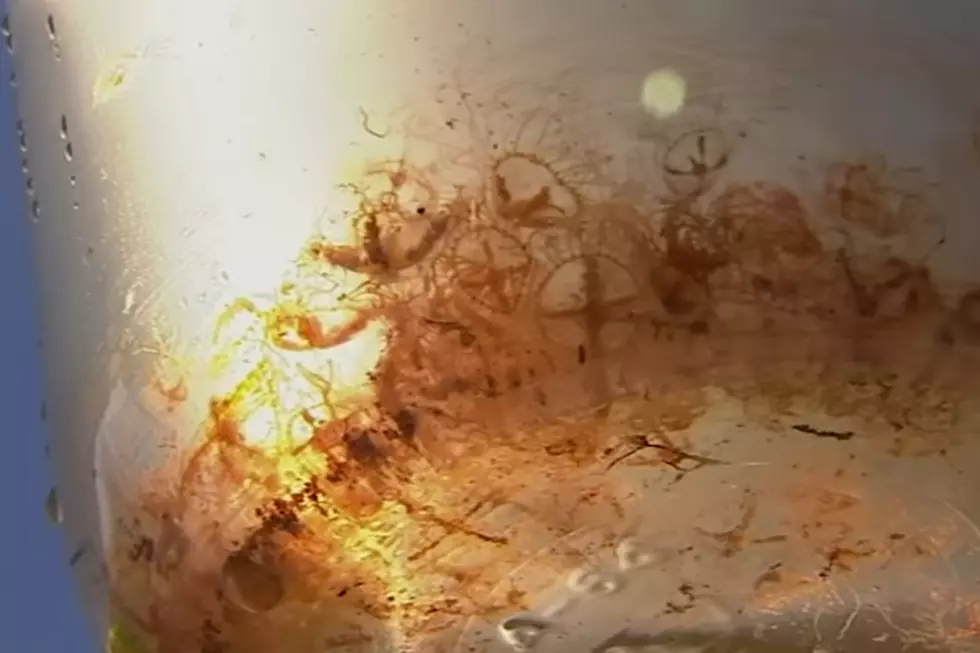 Hundreds of Extremely Painful Stinging Jellyfish in Barnegat Bay
Eyewitness News ABC7NY via YouTube
Researchers have found an alarming amount of clinging jellyfish in the Barnegat Bay. New Jersey has been no stranger to these tiny jellyfish in the past. Scientists have found these small, but painful creatures in various rivers in Ocean and Monmouth Counties in the past.
The director of the Marine Biology and Coastal Sciences Program at Montclair State University, Paul Bologna, has estimated that there are tens of thousands of these creatures in the local waterways according to the Asbury Park Press.
Bologna told the newspaper, "...[T]he pain of these dime-sized jellies can increase with time and leave a person in agony..."
Samples were taken in the Metedeconk River and Barnegat Bay, with results showing higher number of the jellyfish than in previous years.
Scientists worry that with the increase in numbers of this invasive species, we will see an increase of hospitalizations this summer due to stings. These jellyfish have on average 60 to 90 tentacles and the pain has been described as a "full body charley horse." One man stung in 2016 was in the hospital for 3 days after being stung.
The APP reported, "The Department of Environmental Protection...said people gathering shellfish near eelgrass beds and casual waders are more at risk from stings than swimmers at heavily used beaches."
This species of jellyfish are found on underwater grass and algae.
If you are stung by a clinging jellyfish, the DEP suggests that you rinse the area with white vinegar or salt water, remove the tentacles with something like a thick towel or credit card, and apply ice. If the pain worsens, seek medical attention.
More From Cat Country 107.3