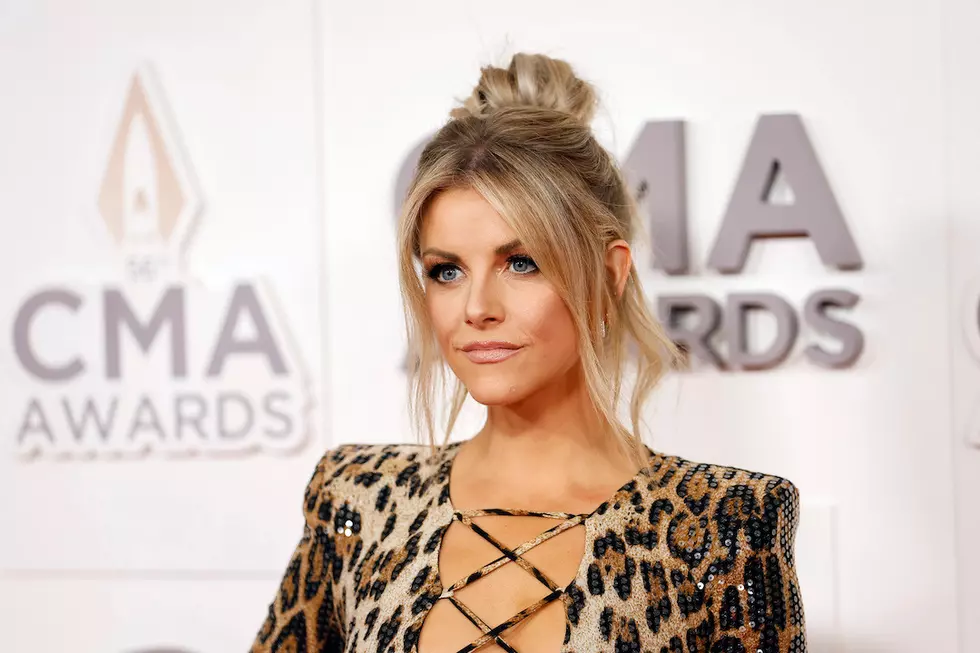 Lindsay Ell Reveals She's Been Diagnosed With an Eating Disorder
Jason Kempin, Getty Images
Lindsay Ell is battling an eating disorder. The country star opened up about her diagnosis during a recent appearance in the Off the Vine With Kaitlyn Bristowe podcast, and subsequently shared the news on her social media, too.
"I got diagnosed with an eating disorder a few weeks ago, and have come to terms that it's something I have been living in denial of for the better part of 20 years," Ell writes on Instagram. "I always told myself that an eating disorder would look like 'that kind of body' and that there's no way I could have one because I didn't look like that. I told myself that the way I was living was fine because it was just part of my career ..."
However, the singer says that she has recently confronted the fact that her disordered eating habits are taking a serious toll on her life and happiness.
"I no longer had control over what I ate or didn't eat in the shadows," she continues. "I got really good at pretending that everything was ok out in public but at home I was shriveling up."
She goes on to explain that she chose to share her diagnosis in hopes of connecting further with her fans, adding , "I know that it is the stories I hear that inspire me to be a better person. I hope in sharing this and my journey as I go along with it, will inspire you to be honest with yourself — with what you're feeling and what you're going through."
The singer previously opened up about heartbreak and her experiences of sexual assault in her 2020 Heart Theory album.
After she shared the news of her eating disorder, Ell's fellow country stars rallied around her in the comments section of her post.
"Love you," writes Carly Pearce.
"Can't imagine how difficult this was to share with the world but you are helping people by doing so," Maren Morris adds. "So proud of your journey!"
During her podcast conversation with show host and television personality Kaitlyn Bristowe, Ell also opened up about some other big changes in her life, revealing that she has a new boyfriend.
"My boyfriend — which, I've never said anything about — surprised me," Ell recounts, in response to a question about why she made a recent trip to Las Vegas.
"I thought we were going to Vegas for a charity thing he was doing, and normally I always have s--t going on when he's doing things so I'm like, 'Okay, have fun,' but [this time] I was like, 'I will come and support you, absolutely," she continues. "So he planned this whole thing. He was like, 'Okay, the charity event starts at 8PM, whatever ...So we show up and he surprised me to a Bruno Mars show, and I've never seen Bruno Mars before. It was so inspiring to my soul."
She went on to say that she's at a point in life where "so many things are coming together, and everything is falling apart at the same time" — citing, among other things, the fact that she recently left her record label as a big change in her musical day-to-day.
"I'm finally just taking control of some of these decisions, and it's the most terrifying part of my life and it's also the most empowering part of my life," Ell reflects. "... I'm in the middle of it, and freedom is incredible, and it's also terrifying."
Here Are 17 Songs From Women In Country You Need in Your Life:
More From Cat Country 107.3