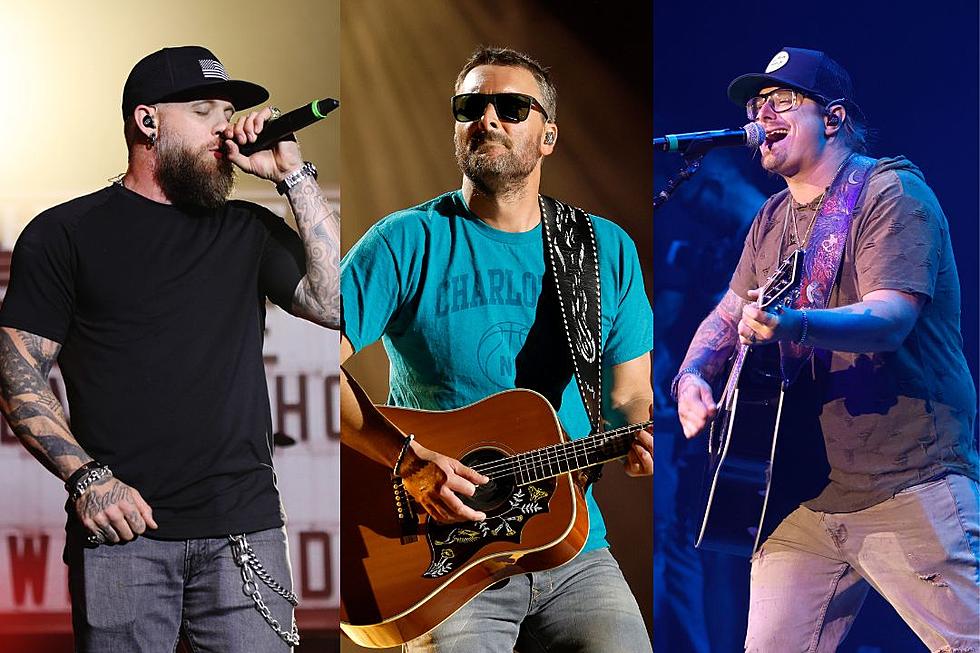 20 Songs That Make Fun of Country Music
Danielle Del Valle, Jason Kempin (2), Getty Images
Some of country music's biggest hitmakers have cut songs that make fun of the genre they love. In a lot of cases, it's done playfully. But not every singer is so nice.
Rascal Flatts, Brantley Gilbert and Hardy all keep things light-hearted with songs that are obviously jokes — they're simply poking some good-natured fun at their genre or themselves. You could count the Hot Country Knights in that category, too, though this elaborately-crafted '90s alter-ego group falls into a class all their own.
However, many songs on this list are by artists who genuinely have a bone to pick with country music, often that the genre has become too commercialized. There are plenty of recent releases that forge that complaint, though the sentiment isn't new. Waylon Jennings thought the same thing back in the mid-1970s!
But perhaps the most combative — and often, the most bizarre — songs making fun of country music come from outside of the genre. These are comparatively few and far between, but you'll still find them from artists like comedian Bo Burnham and rock group Primus.
Did we miss some? Share your favorite song that makes fun of modern or traditional country music in the comments section, and let us know which of these made you laugh out loud.
Country music is for humble people, and if you can't make fun or yourself (or at least take a joke) you're probably not long for the job.
The 20 Best Songs That Make Fun of Country Music
You know the old joke about what happens when you play a country song backwards? You get your dog back, and you get your job back, you get your wife back and so on. Country music isn't just a frequent target of one-liners — there are plenty of songs that make fun of the genre, too! Some are silly, while some are voicing serious concerns. But before you put your dukes up to defend your favorite genre, take a breath: Most of these songs are good-natured jokes from artists who come from the country genre themselves, so it's all in good fun.
More From Cat Country 107.3