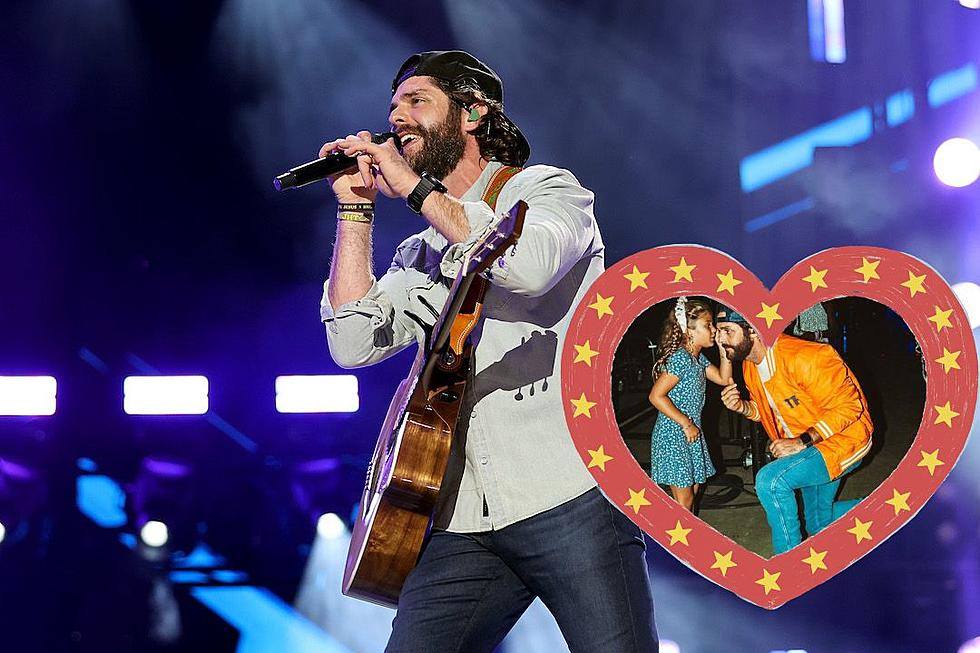 Thomas Rhett's Daughter Ada James Looks All Grown Up on Her 6th Birthday [Pictures]
Jason Kempin, Getty Images/Instagram
Thomas Rhett's little girls are growing up so fast.
Ada James, the second-to-oldest of the singer's four daughters, celebrated her sixth birthday on Saturday (Aug. 12), and Rhett honored her with a carousel of snapshots of him and his daughter strolling around an empty venue before a show.
In the photos, it's hard to believe that the big kid is little Ada: She almost looks like a teenager as she walks through the aisles, stopping in one shot to whisper something in her country star dad's ear.
To highlight just how much Ada has grown, Rhett included one photo of her as a newborn, wearing a pink hat as she lies in a hospital bed beside her mom, the singer's wife Lauren Akins.
"Ada James turned 6 this weekend," the singer writes in the caption of his post. "I can't believe it. We love you so so so much, AJ!!"
Rhett and Akins are parents to three more little girls: Seven-year-old Willa Gray, 3-year-old Lennon Love and 1-and-a-half-year-old Lillie Carolina. The couple celebrated a decade of marriage in October 2022. Rhett frequently documents his love story and family life in his music, with personalized, autobiographical songs like "To the Guys That Date My Girls" and "Life Changes."
Ada James' birthday photos were likely taken behind the scenes on his current Home Team Tour, a trek scheduled to run through September and conclude with a hometown stop in Nashville, Tenn.
Thomas Rhett's Best Songs Tell His Story - See the Top 20
Thomas Rhett has released some unforgettable songs over his career. Here are 20 of our favorites.
More From Cat Country 107.3