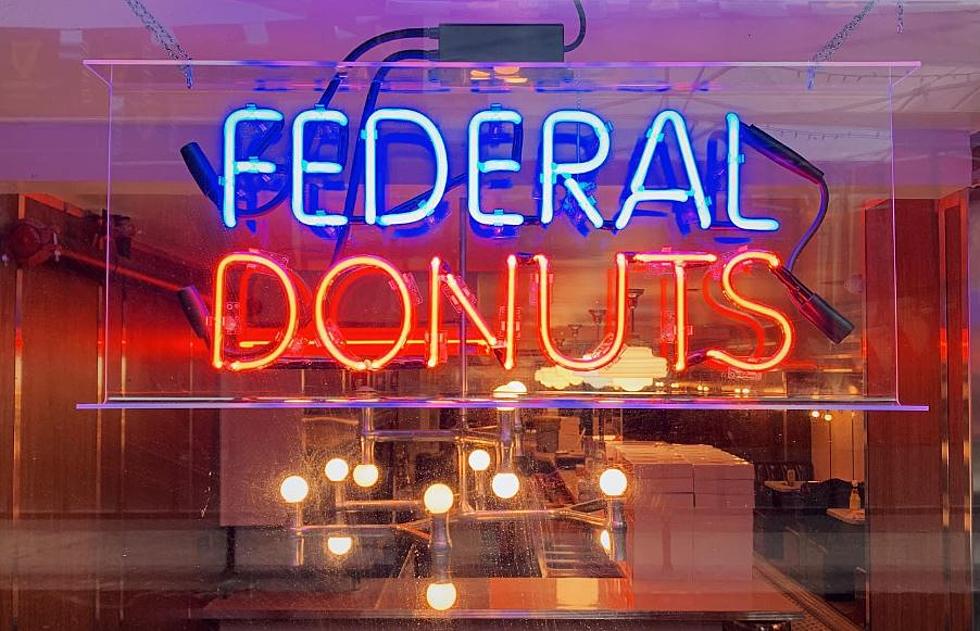 Philly-Famous, Scrumptious Federal Donuts and Fried Chicken Opening in Marlton, NJ
Federal Donuts/Facebook
A trip into Philly for a visit to Federal Donuts is ALWAYS worthwhile and mouthwatering. But soon, if you live in South Jersey, you won't have to cross a bridge to get to one.
Want one of the best donuts ever to meet your lips? Crave a chicken sandwich that'll make your knees buckle? Federal Donuts does BOTH (and coffee!) EXPERTLY.
I can't stay away from their Strawberry Lavender donut. It remains my weakness and I've never had anything else like it. And they do a BANGIN' chicken sandwich.
Federal Donuts Coffee Donuts and Chicken has 11 locations ALL over Philadelphia, including inside Citizens Bank Park and Wells Fargo Center.
Federal Donuts is reportedly preparing to move into the Marlton Square Shopping Center off Route 73 (near Starbucks and Trader Joe's), according to NJ.com. This will mark Federal Donuts South Jersey debut.
I checked Federal Donuts' socials and website, so far there's no opening date scheduled yet for the Marlton store, but I'll be watching its progress like a hawk and hope to update you soon!
Every New Jersey Restaurant Featured on Man vs. Food
South Jersey's Best 'Don't Judge A Book By Its Cover' Restaurants
These South Jersey restaurants are hidden gems, you might just drive right past them and never know how amazing they are.
More From Cat Country 107.3