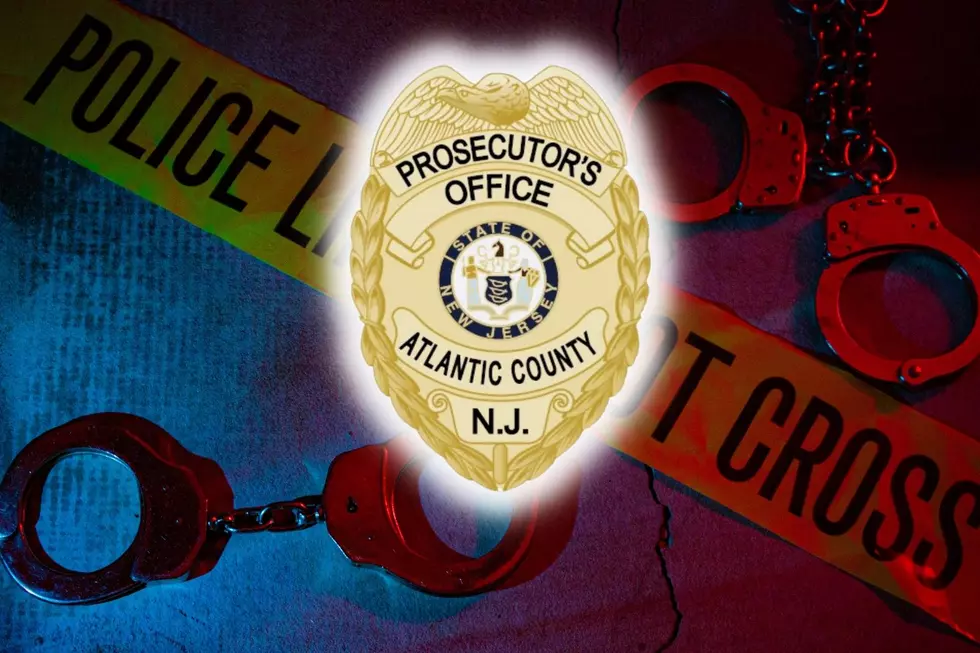 Police Execute 5 Search Warrants, 2 From Atlantic County, NJ, Arrested on Gun and Drug Charges
Atlantic County Prosecutor's Office - Photo: Townsquare Media Illustration (no endorsement implied)
Two men from Atlantic County have been arrested after law enforcement officers executed five search warrants late last month.
The Atlantic County Prosecutor's Office says on April 25th, police executed search warrants in the 100 block of Azalea Lane in Egg Harbor Township, the 1500 building of Ben Franklin Court in the Mays Landing Village complex in Hamilton Township, at a business in the 300 block of the White Horse Pike in Egg Harbor City, on a Chevrolet Blazer SUV, and a Toyota Camry.
From their work, detectives say they seized,
Approximately eight pounds of marijuana
Four pounds of THC-infused edible items
100 THC vape cartridges
A significant amount of narcotics production and packaging materials
Digital scales
A 12-gauge shotgun
A .40 caliber handgun
2 high-capacity ammunition magazines each containing hollow point ammunition
$50,000 cash
26-year-old Sadman Sakib of Egg Harbor Township and 42-year-old Jamiel Basir of Mays Landing were charged with,
Second-degree distribution of over five pounds of marijuana
Second-degree possession with the intent to distribution over five pounds of marijuana
Third-degree possession of CDS
Fourth-degree possession of marijuana over six ounces
Second-degree possession of a handgun while committing a CDS-related offense
Third-degree money laundering
First-degree maintaining or operating a narcotics production facility
Both men were later lodged in the Atlantic County Justice Facility on the warrants.
This investigation was jointly conducted by the Atlantic County Prosecutor's Office along with the Galloway Township, Egg Harbor City, Egg Harbor Township, and Hamilton Township Police Departments.
The public is reminded that charges are accusations and all persons are considered innocent until proven guilty in a court of law.
15 Go-to Restaurants in South Jersey that Shoobies Love the Most
Let's take a quick look at a handful of restaurants down the shore that will almost always have a car with Pennsylvania license plates in front of during the summer.
The Best of the Worst Reviews of Motels in Galloway and Absecon, NJ
From feces to stains, here are some of the best of the worst reviews of motels and hotels along Route 30.
More From Cat Country 107.3