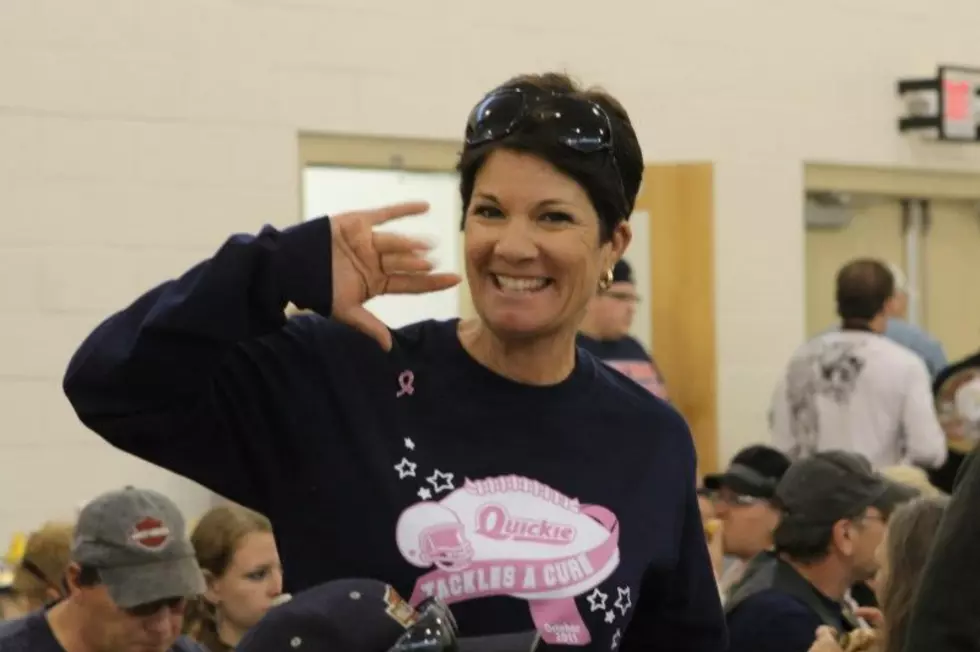 Mom From Little Egg Harbor Fights Cancer for the Second Time
Credit: Danielle Marie via gofundme.com
You know what they say: "When life gives you Lemons..." well, you know the drill. But what happens when life throws something your way that you didn't expect? Simply, you rely on the kindness, and daily doses of good from others, during your time of need.
This Daily Dose of Good comes from Katherine Zacek in regards to her best friend Danielle's mother Diana, who has recently been diagnosed with Lung Cancer.
For those of you who may not know this lovely lady from Little Egg Harbor, she is beyond an amazing person.  She is always positive, has a heart of gold, and is completely self-less. Without hesitation, she takes action to help out anyone in need and ensures that those around her are happy, safe and comfortable.  She is constantly giving back to the community by being involved in many charities such as Sprint For Life and Toys for Tots, and has opened up her home multiple times to those in need.
This is where the fighter in Diana comes out to play: she actually beat breast cancer 14 years ago,  and is ready to beat cancer again.  Her determination and strength are nothing but admirable. As many of her friends and family have said, if anyone can beat this it's Diana!
As for Danielle, this year had the intentions of being the best of her life considering she's getting married in October! But now with her mother's diagnosis on top of having to help take care of her grandmother who has alzheimer's and dementia, priorities have changed.
In which case, any extra dose of good that you can throw this family's way will help! How else can you give back? Well, if you are able to donate to help with medical expenses that they will most likely endure, feel free to check out their Go-Fund-Me page to make a donation! You can also comment, like, and share this story to help spread the word about Diana and Danielle in their time of need.
She has done it before, and she can do it again with YOUR help!
If you know someone out there who is in need or is doing a Daily Dose of Good on their own, send us their story in a message to our Facebook page!
---
More From Cat Country 107.3