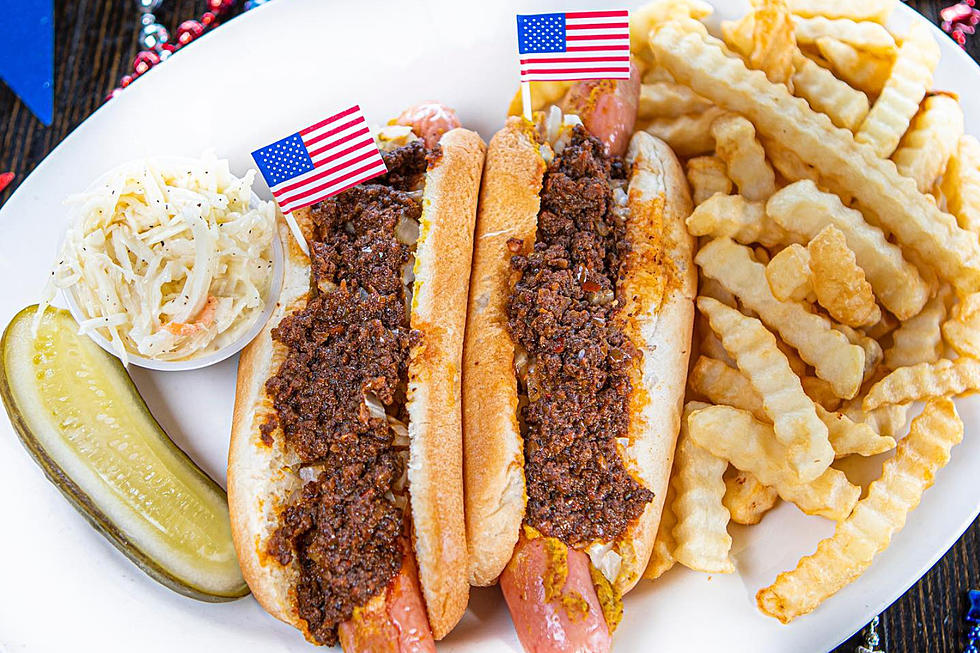 Must-try bucket list 'Texas' hot dog was actually born in NJ
Via Manny's Texas Weiner on Facebook
Residents of most states put together bucket list of things they need to do before they die. But New Jerseyans always have several foods they need to try included on that list..
So when hobokengirl.com put together her New Jersey bucket list of foods, I was paying close attention.
After all, in a state filled with great food and people who expect nothing but the best in culinary delights, you know that anything called a bucket list food item is going to be outstanding.
Now, I can't tell you how many times we have talked on the air about New Jersey's hot dogs. Yes, we are particular about our pizza, but hot dogs are very close behind as something New Jersey considers one of its delicacy foods. And we are as discerning about our hotdogs as a "foodie" state could possibly be.
This is why The Texas Wiener at Manny's Texas Wieners at 2580 Springfield Ave. in Vauxhall caught my eye.
Because let's face it, at first glance, this seems like a Texas food item, not a Jersey one. And I started to get a little peeved.
After all, don't we have enough Jersey-born foods, so that we don't have to add a Texas food onto our bucket list? But then, I realized.
The Texas Wiener was actually born and bred in New Jersey.
Technically, the Texas wiener is actually one kind of hot dog: A wiener with mustard, onions, and chili. And then, of course, you can add any other toppings to it. But the basic is just that.
Located in Union, New Jersey, since 1979, Manny's Texas Weiners features homemade American cuisine in a family-friendly setting and they serve breakfast, brunch, lunch, and dinner every day.
They're a family-owned & operated business that is famous for its hot dogs. (Oh, and even though the dog is the bucket list item, they are also proudly known for their award-winning breakfast.)
But the Texas wiener is the stand out on the menu. And, something that is worth driving for from anywhere in New Jersey. I know you like your rippers and your Italian hotdogs, but it's time to let a Manny's Texas Wiener into your life.
Opinions expressed in the post above are those of New Jersey 101.5 talk show host Judi Franco only.
You can now listen to Dennis & Judi — On Demand! Hear New Jersey's favorite best friends anytime, anywhere and any day of the week. Download the Dennis & Judi show wherever you get podcasts, on our free app, or listen right now.
Click here to contact an editor about feedback or a correction for this story.
The best cheeseburgers in New Jersey
Everybody has their own favorite burger place. Odds are, one of these places are right by you. In honor of National Cheeseburger day last Friday, September 17, here are some of the best cheeseburger joints in New Jersey according to Trev's social media following.
NJ Diners that are open 24/7
More From Cat Country 107.3