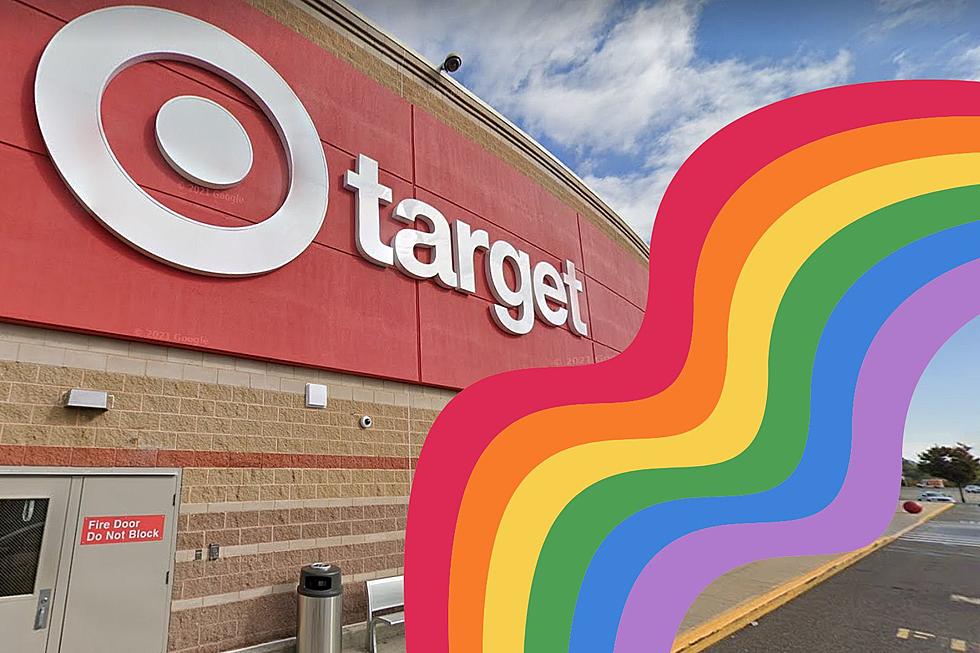 NJ warns Target not to remove Pride merchandise from stores
Google Maps/Townsquare Media illustration
🏳‍🌈 NJ attorney general urges Target not to remove Pride merchandise
🏳‍🌈 Target pulled items following consumer backlash
🏳‍🌈 Attorneys general from 15 states say they will defend Target against threats and violence
---
New Jersey Attorney General Matt Platkin is urging Target not to pull merchandise celebrating Pride Month, and offering to defend them against any backlash over displaying the merchandise.
Platkin joined with attorneys general for 15 states in writing a letter to Target CEO Brian C. Cornell.
"This Pride Month, the LGBTQIA+ community needs and deserves our support and protection more than ever," the letter reads, "We urge Target to double down on inclusivity, reject hate in all its forms, and stand firm in the face of intimidation and discrimination."
Target made the decision to remove some Pride merchandise from its stores amid consumer backlash. In some cases, Target says some of its workers were harassed and threatened with violence inside stores that had Pride displays.
Platkin and his fellow attorney's general offered to help defend against such intimidation.
"As we see it, Target has been the victim of potentially criminal acts, in response to which we encourage you to reach out to responsible authorities. We stand ready to help address anti-LGBTQIA+ threats and harassment in Target stores," reads the letter.
As for pulling the merchandise, Platkin says he understands the reason, but it sends the wrong message, "Pride merchandise like Target's helps LGBTQIA+ people see that they enjoy considerable support and that loud and intimidating fringe voices and bullies do not represent the views of society at large."
We understand Target recently pulled some Pride merchandise from its shelves out of concern for worker and customer safety. While we understand the basis for this action, we are also concerned it sends a message that those who engage in hateful and disruptive conduct can cause even large corporations to succumb to their bullying. - Letter from AG Matt Platkin to Target CEO
Platkin and Gov. Phil Murphy have been strong advocates for transgender rights in New Jersey.
Murphy's administration recently imposed new policies regarding trans rights in New Jersey schools.
Among the more controversial rules is one that prohibits schools from informing parents if their child changes gender identity in school.
Three Monmouth County school districts recently approved policies that would require parental notification. Platkin immediately filed suit against all three districts.
The districts could also face other sanctions from Murphy's administration.
In the letter to Target, Platkin underscored his commitment to defend anti-discrimination laws. "We write to express our resolute and unequivocal support for the
LGBTQIA+ community," the letter reads."
Places in New Jersey where you can now carry a legal gun
New Jersey passed its own law in December, trying to ban legal guns from "sensitive places."
A federal judge found many of those spots to be legally protected on grounds of armed self-defense, noting in her opinion, "Crowded locations are not sensitive places."
As of June, an appeals court allowed NJ to enforce most of the law while the case proceeds - but not carry bans on private property by default, in vehicles and on film sets.
Who has electric vehicles in NJ? Top 21 zip codes for EV registration
As of late 2022, there were around 80,000 electric vehicles on the road in New Jersey, accounting for more than one of every 100 vehicles in NJ, according to state data.
Here's the top 21 zip codes — the overwhelming majority of EV are personal vehicles.
Report a correction 👈 | 👉 Contact our newsroom
More From Cat Country 107.3