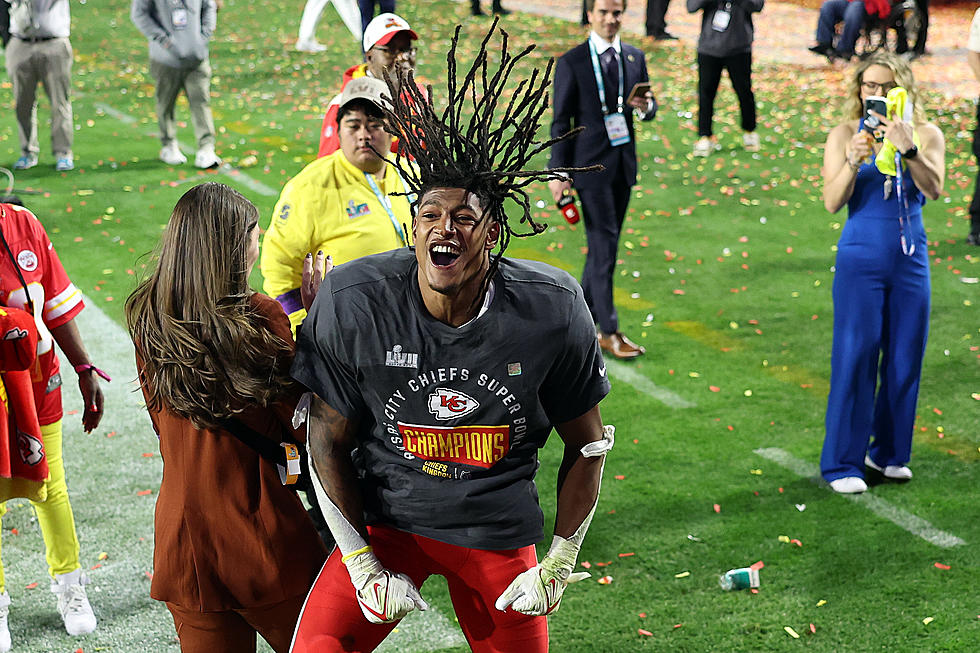 'Parade for Pop' Details for Vineland's Isiah Pacheco
Getty Images
Vineland's hometown hero Isiah "Pop" Pacheco will return to town as a Super Bowl champion on April 23 for the "Parade for Pop", celebrating his role in the Kansas City Chiefs 38-35 victory over the Philadephia Eagles in Super Bowl LVII back in February.
Wow, as an Eagles fan, it still hurts to say that two months later!
Anyway, we are super excited about the success Pacheco had in his rookie year in the NFL and that is cause for celebration. According to thedailyjournal.com, here's what is planned.
Here's What You Need to Need to Know About the 'Parade for Pop'
- 'The Parade for Pop' will start at 11 am on Sunday, April 23.
- Vineland officials say the parade will start at Landis Avenue and the Boulevard and travel to Gittone Stadium at Landis Intermediate School, 50 Montrose Street
- The parade and the ceremony are free and open to the public
- The city is expecting 1,000 people to participate in the parade down the Avenue with football players from Vineland and Rutgers among the marchers.
- You must register in advance to march in the parade. Contact Special Events Coordinator Sheena Santiago at shsantiago@vinelandcity.org or call (856) 794-4000, ext. 4169
- There will be a celebration ceremony at noon at Gittone Stadium where Isiah Pacheco's former coaches from the Vineland Midget Football League, Vineland Blitz, Vineland High School and Rutgers University are expected to speak
- Marching bands from Vineland High School and Rutgers University are joining the parade and playing at the Gittone Stadium celebration
15 Excellent South Jersey Takeout Food Places You Must Try
The Most Amazing Donuts in South Jersey - Listener Picks
More From Cat Country 107.3