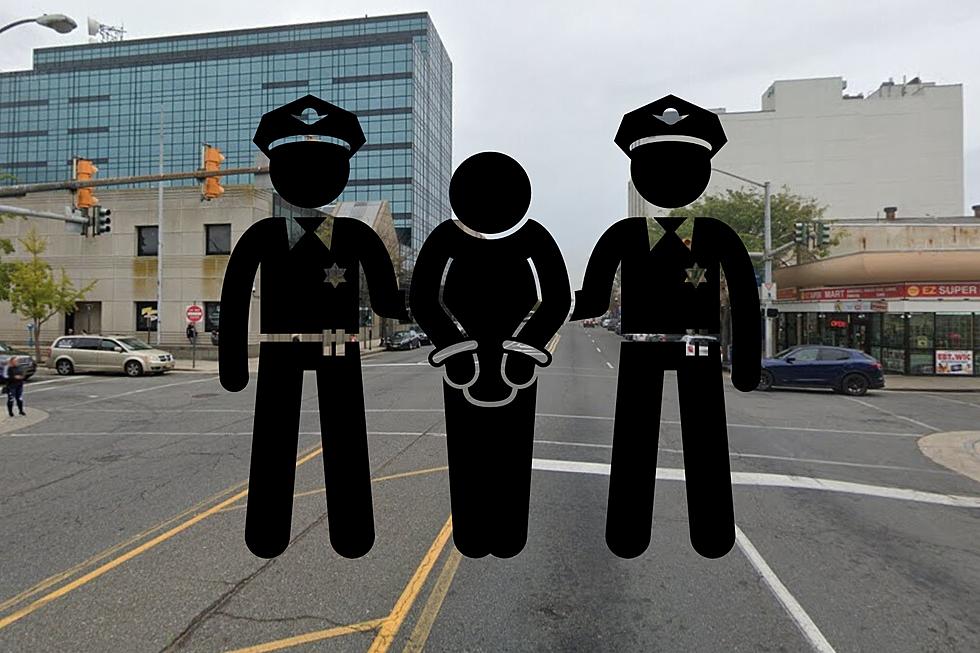 Police: 2 Arrested Following Drug Deal in Atlantic City, NJ
Two men were arrested near Tennessee and Atlantic Avenues in Atlantic City NJ - Photo: Google Maps / TSM Illustration
Authorities in the World's Play Ground say two men were arrested following a drug deal late last week.
The Atlantic City Police Department says one of their officers was conducting surveillance in the area of Tennessee and Atlantic Avenues last Thursday after residents and merchants in the area complained about quality-of-life issues.
Police allegedly witnessed 26-year-old Rahim Bobo and 31-year-old Justin McCausland, both of Atlantic City, engage in a narcotic transaction.
McCausland was arrested after being found in possession of a single bag of heroin, officials say. Bobo, who had an active warrant out for his arrest, was also taken into custody after allegedly being found with 85 bags of heroin, over five grams of cocaine, and cash.
McCausland was charged with possession of CDS.
Bobo was charged with,
2 counts of possession of CDS
2 counts of possession with intent to distribute
Possession with intent to distribute within 500 feet of a public zone
Money laundering
Both men were released on a summons with a future court date.
The public is reminded that charges are accusations and all persons are considered innocent until proven guilty in a court of law.
The Absolute Best Diners in South Jersey
You'll want to check out these diners in South Jersey -- the best of the best.
An Average House is Worth Over $1 Million in These 16 NJ Shore Towns
More From Cat Country 107.3